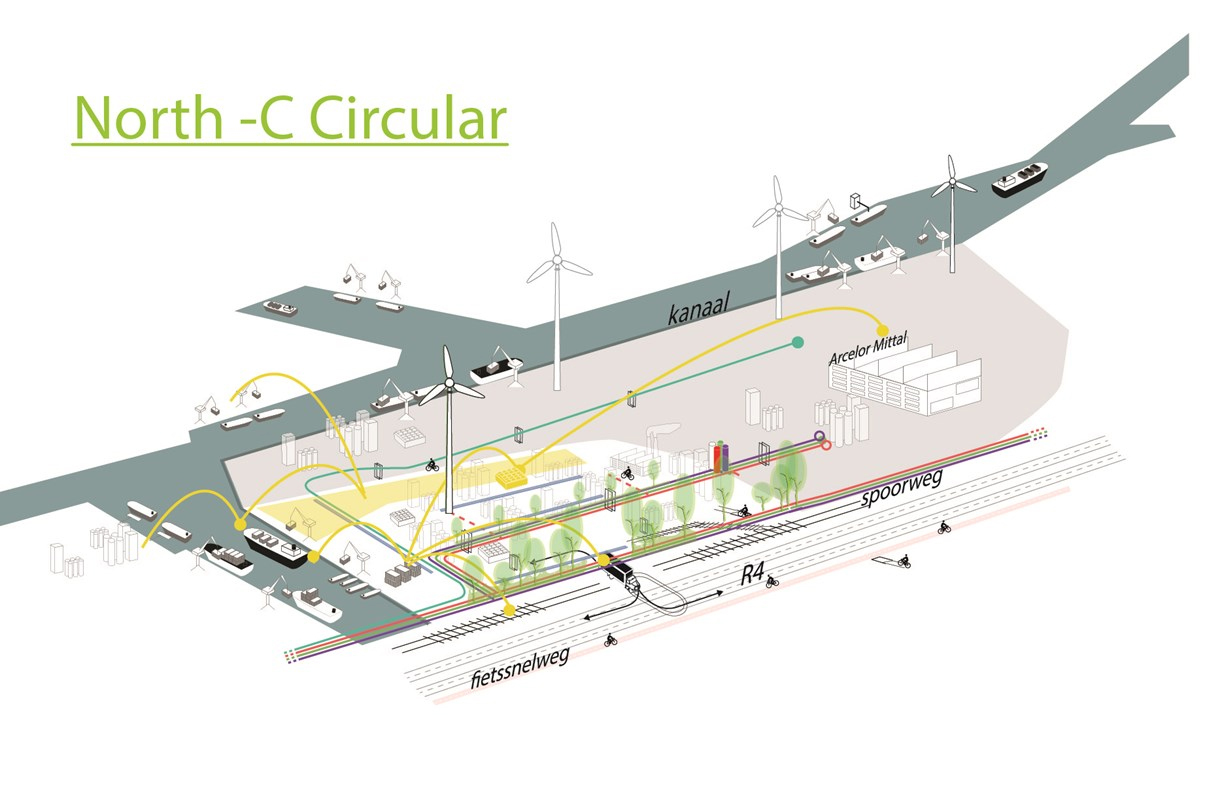 North Sea Port and Luxembourg-based steelmaker ArcelorMittal will develop a 150ha industrial estate in northeast Belgium.
The "North-C Circular" estate will be built alongside the Ghent–Terneuzen canal, next to ArcelorMittal's steel mill.
The plan is to build roads and utilities and market the site to companies that operate "circular" systems – an industrial model where a product ends its life as a raw material for another product.
North Sea Port chief executive Daan Schalck said the facility aimed to capture 3 million tons of carbon dioxide for storage and reuse.
"And by 2030, it wants to emit half the current amount of carbon as an interim step to complete elimination by 2050," he added.
By 2025, the port wants 10 circular industrial ventures in place, including in chemicals and steel, to make the port climate neutral.
ArcelorMittal chief executive Manfred Van Vlierberghe said the plan had three parts, the first being to improve resource and energy efficiency.
The second is to "embrace hydrogen" in the steel-making process. ArcelorMittal Belgium has two blast furnaces that use carbon to draw oxygen from iron ore. One blast furnace will be replaced by an installation that uses natural gas and hydrogen to reduce it.
The third element is the development of "smart carbon concepts" – replacing fossil carbon with green and circular carbon, for example by converting the mill's exhaust gases into 80 million litres of sustainable ethanol a year. For this, ArcelorMittal is working with the Belgian gas network operator Fluxys and North Sea Port on a study into liquefying carbon dioxide and building a processing hub.
North Sea Port occupies a 60km-long strip of coast that stretches from Vlissingen in the Netherlands south to Ghent in Belgium. Work on its estate is expected to begin towards the end of next year and last for around 10 years.