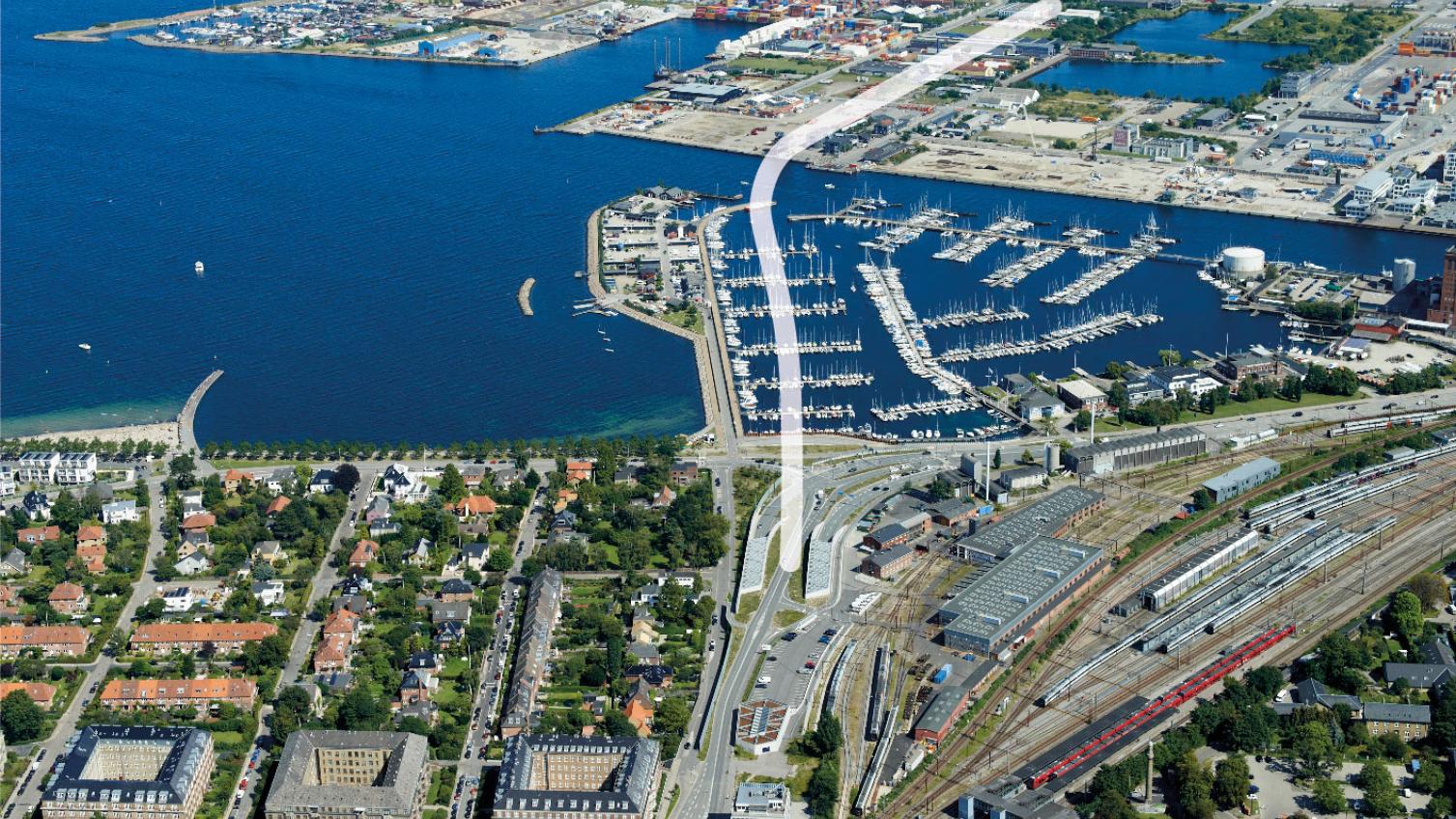 A consortium of Belgian contractor Besix and Denmark's MT Højgaard has won a €346m contract to extend the Nordhavn Tunnel in Copenhagen from the Danish Road Directorate (Vejdirektoratet).
It beat other bidders for the job, including the following consortia: Acciona Construction with CG Jensen, Sweco Danmark and Sweco Infra & Rail; Per Aarsleff, Vinci Construction Grands Projets and Hochtief Infrastructure, with support from Cowi and Wicotec Kirkebjerg; and Züblin and MJ Eriksson with support from Strabag.
Signing of the design-and-build contract is expected after the end of a standstill period in mid-September.
Over 60 months the consortium will build a 1.4km cut-and-cover road tunnel from Svanevænget across the Svanemøllehavn harbour and out to Nordhavn. The consortium will cast the tunnel sections in-situ.
The aim of the tunnel is to create more direct access to the urban development areas in outer and inner Nordhavn. It will connect Østerbro with outer Nordhavn, improve access to port activities in the area and move heavy traffic away from the rest of the road network in Østerbro.
Some 700m of the link will be under water.
The scope of works also cover local roads and junctions connecting with the tunnel, as well as mechanical and electrical installations and several traffic control and monitoring systems.
Besix International general manager Mathieu Dechamps called it a "landmark moment" for the company.
"Winning this infrastructure project in a country where we delivered the splendid Crown Princess Mary's Bridge in 2019, also for the Danish Road Directorate, is the validation of our position as a century-old infrastructure expert in the region," he said.