Danish architect Bjarke Ingels Group (BIG) has designed a panda enclosure for Copenhagen zoo based on the yin yang symbol from Chinese philosophy.
The architect said its aim at the "Panda House" was to design a building that made it "feel like humans are the visitors in the pandas' home, rather than pandas being exotic guests from faraway lands".
According to BIG, the enclosure resembles the pandas' natural habitat, so that they are as relaxed as possible when it mating season rolls around – persuading the bears to produce young being one of the trickiest aspects of keeping them in captivity.
The 2,450 square metre enclosure was designed in collaboration with Schønherr Landscape Architects.
BIG said: "In the case of the two great pandas, their unique solitary nature requires two similar but separate habitats – one for her and one for him.
"The habitat is formed like a giant yin and yang symbol, two halves: the male and the female, complete each other to form a single circular whole. The curvy lines are undulating in section to create the necessary separation between him and her, as well as between them and us.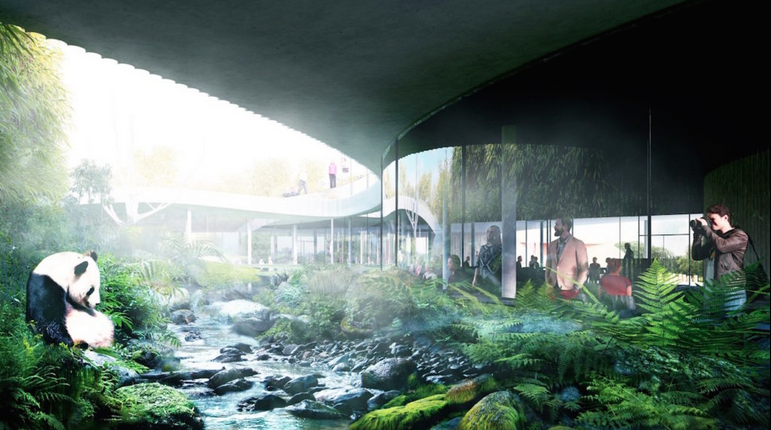 The Panda House is due to open in 2018.
Images courtesy of Bjarke Ingels Group