A plus-shaped swimming pool planned to float in New York's East River has been given an official "confirmation to proceed with due diligence" after a two-year review by the New York City Economic Development Corporation.
The design allows for a 9,500 sq ft saltwater pool or for four separate units: a kid's pool, a sports pool, a lap pool and a lounge pool.
The project is described by its developers (https://pluspool.org/pool/design/) as "a giant strainer dropped in the river". Its walls filter up to 600,000 gallons of river water a day to create swimmable water by removing bacteria, contaminants and odours.
Arup worked on + Pool's structure, mechanics, and filtration systems, One Nature acted as the ecological consultant and McLaren Engineering was the marine engineer.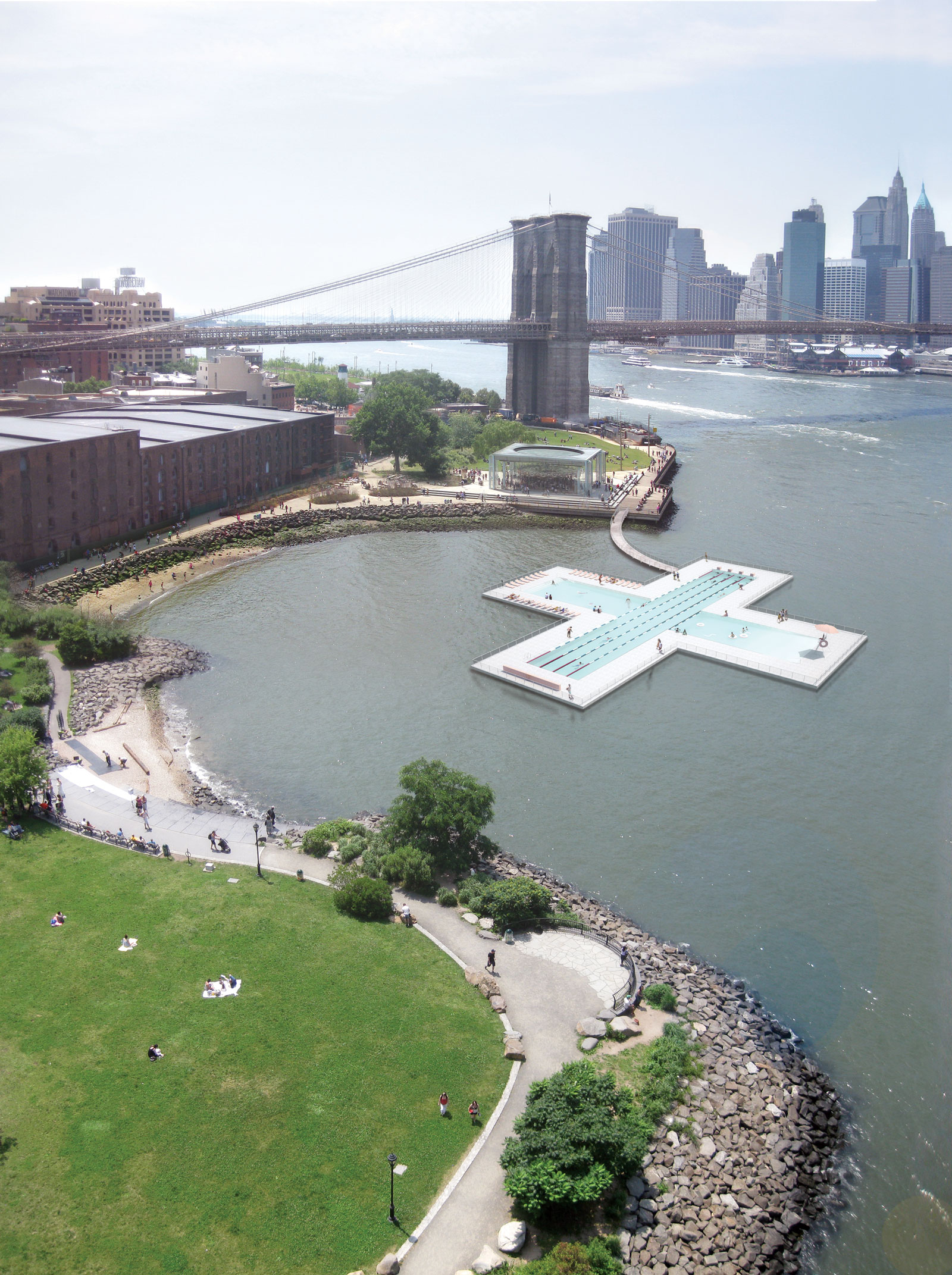 Plus Pool is currently working with the New York mayor's office to finalise a location for the project.
Images courtesy of + Pool