A plan for a 74,000 sq m space in Copenhagen's central Vesterbro district will contain two "cactus towers" designed by Bjarke Ingel's BIG.
Located on the Kalvebod Brygge waterfront, the development will also include a park, a car-free Ikea warehouse, a 1,250 room hotel and commercial buildings.
BIG's cactus towers stand at 60 and 80m high and contain multiple protruding spikey floors. The project will have 500 "youth rooms" with an average size of 30m. Each floor will contain balconies and terraces.
The project, masterplanned by Danish firm Dorte Mandrup Arkitekter, will house what will be the largest hotel in the Nordic region.
The Ikea store is car-free and plans to sell smaller items that can be transported on foot or by bicycle. It will contain a sports field on the roof and electric chargers for bikes.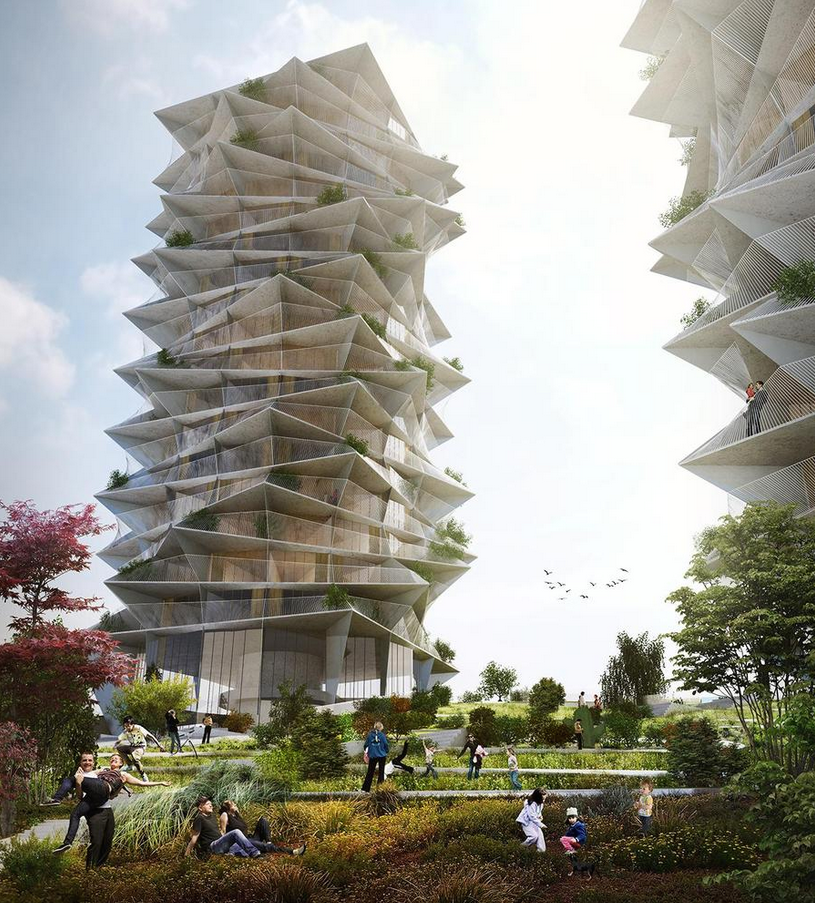 The project is expected to be completed by spring 2019.
BIG 's most recent designs in Denmark include an "invisible museum", a Lego inspired house and a panda enclosure for Copenhagen zoo.
Images courtesy of Dorte Mandrup Arkitekter