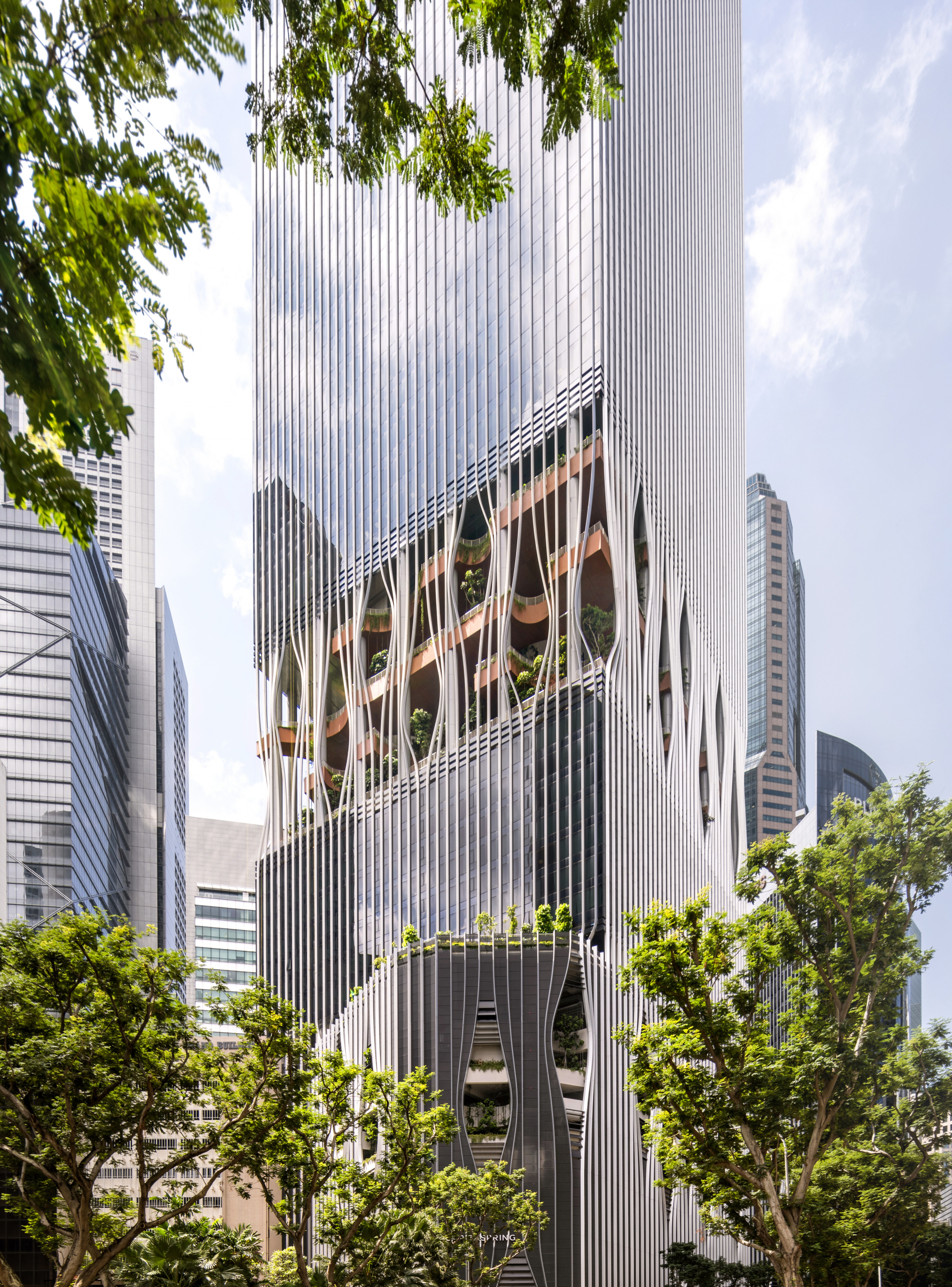 Construction has been completed on CapitaSpring, a 280m-tall mixed-use tower in Singapore designed by Danish architect Bjarke Ingels Group (BIG) and Italy's Carlo Ratti Associati (CRA).
The 51-storey CapitaSpring has an 18m-high "City Room" at its base, with the next eight floors containing serviced residences with facilities such as a swimming pool, jacuzzi, jogging track, gym, kitchen, lounge and barbecue pits.
Above the accommodation will be a "green oasis" – a 35m-tall garden that mimics the plant hierarchy of a tropical rainforest.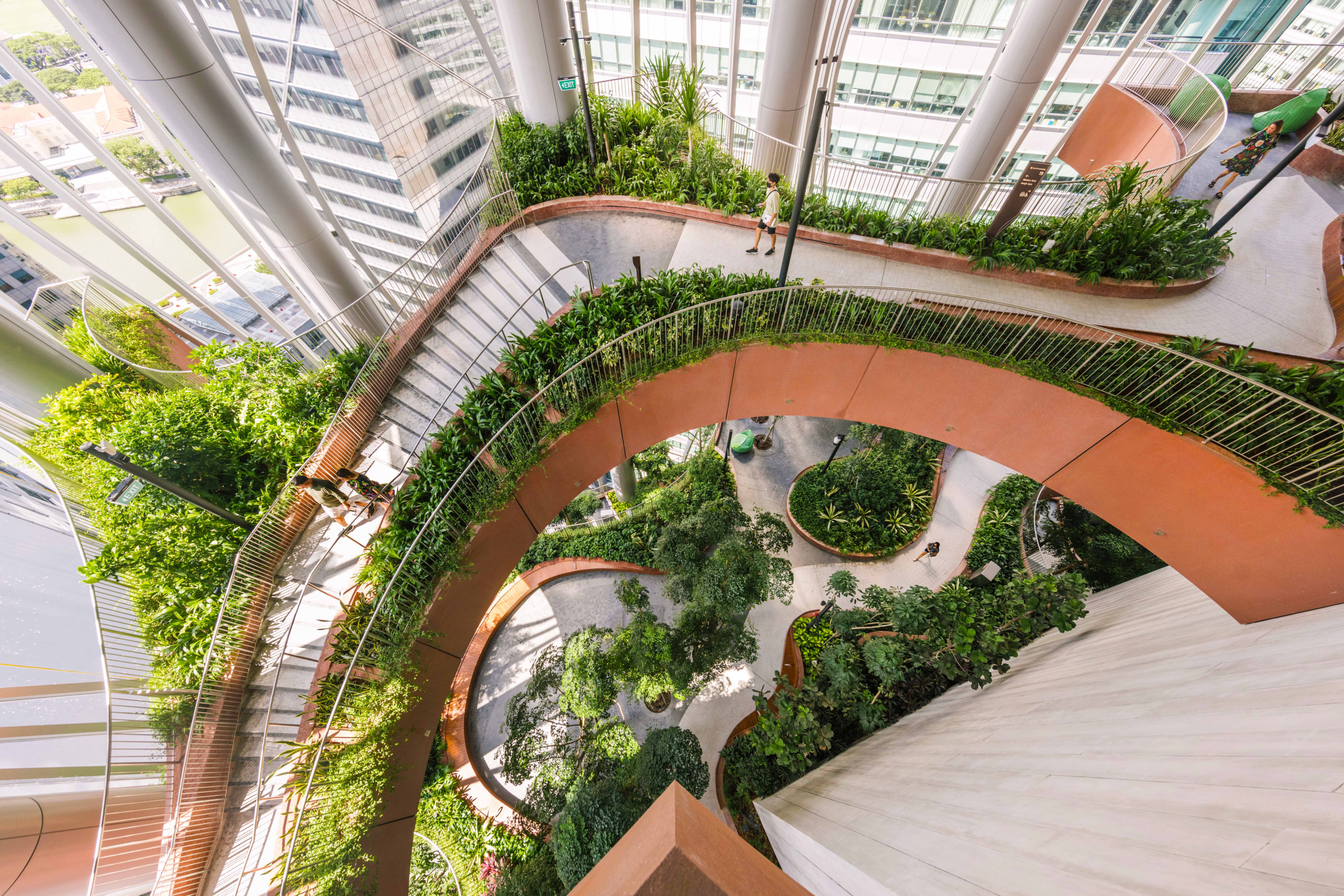 At the top of the structure will be 29 storeys of office space with views of the Singapore River and Marina Bay and a "sky garden" with 80,000 plants.
CapitaSpring has restored a section of Singapore's historical Market Street at ground level as a pedestrianised landscaped area.
Described as a "biophilic skyscraper", the project's façade appears to have been pulled apart, allowing glimpses into the features inside.
The project is backed by CapitaLand Development (CLD), CapitaLand Integrated Commercial Trust and Mitsubishi Estate.
Brian Yang, a partner in BIG, said: "Our design manifests a seamless transition between the garden and the city, articulated in the facades and a series of lush spiralling gardens filled with amenities representing a spectrum of use."
Bjarke Ingels said: "Capitaspring is like a vision of a future in which city and countryside, culture and nature can coexist, and urban landscapes can expand unrestricted into the vertical dimension."