Danish architectural firm Bjarke Ingels Group (BIG) has unveiled designs for a foliage covered residential development already under construction in Stockholm, Sweden.
BIG is working in collaboration with local developer Oscar Properties.
The 79 & Park project will contain 140 apartments overlooking Royal National City Park, a six mile long green space that stretches through Stockholm.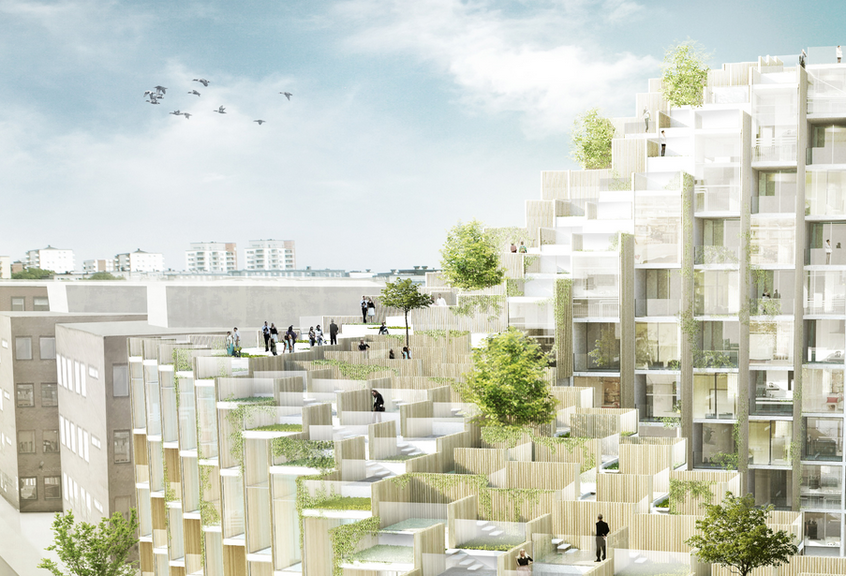 All apartments will have a wooden and glass roof terrace.
The cedar wood terraces are covered in foliage to "create a boundary between the park and the residential neighborhood".
The building is comprised of four sections arranged around a central courtyard.
BIG said: "In direct response to the context, the northwest and southeast corners take the heights of their immediate neighbours; while the northeast corner, farthest from the park and nominally with the worst view, is pulled upwards to grant it the most spectacular views of park and port."
The design is reminiscent of Vo Trong Nghia Architect's university complex in Ho Chi Minh City.
Images via Oscar Properties