Work has begun on Danish architect Bjarke Ingels Group's design for the IQON tower in Quito, Ecuador, which it is billing as an "urban tree farm".
The 33-storey building will be made from a stack of concrete boxes, each rotated to provide the best view, and with outdoor terraces on both the north and south sides.
Each terrace will be planted with a different species of tree, placed on a hollow wall underneath each balcony. In this way, the building's façade is intended to be a "vertical display of the biodiversity of Quito". When the trees on the building outgrow their pots, they will be replanted in parks all over the city.
The base of the IQON contains a "cascading series of stepping terraces", which creates an "open public plaza" with retail space, according to BIG.
The roof of the development also includes stepping terraces, as well as a lap pool.
The building will contain 35,000 sq m of floor space.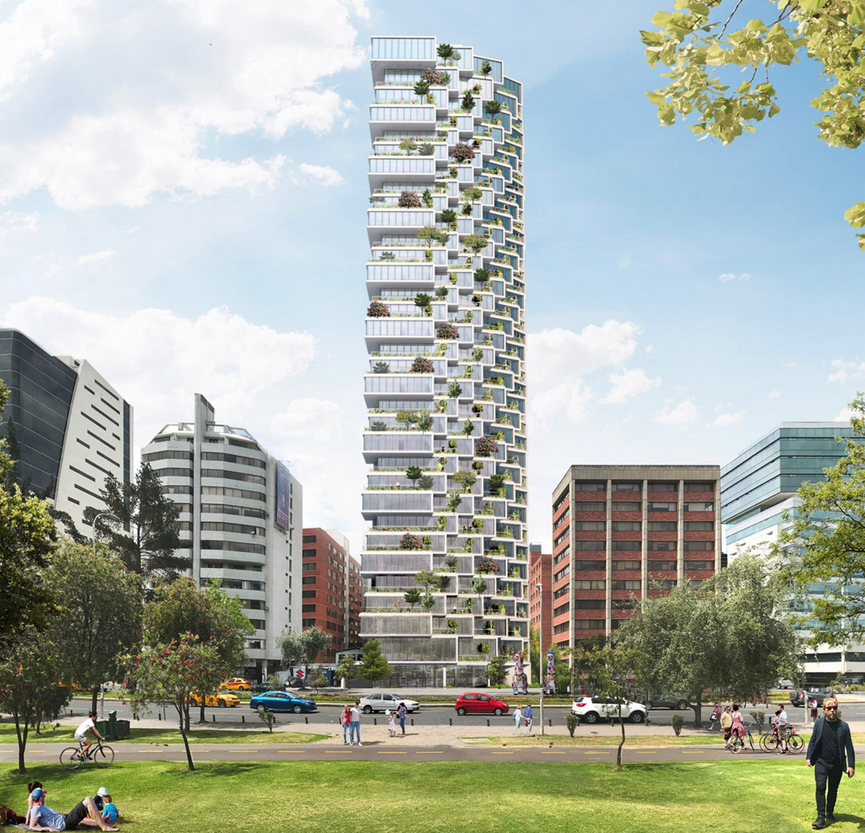 Images courtesy of BIG