A design by Bjarke Ingels Group (BIG) has been selected as the home ground for Californian baseball team the Oakland A's.
The privately financed, 34,000-seat ground will be located in Howard Terminal, and will come with an elevated park that wraps round the stadium to form a "waterfront district".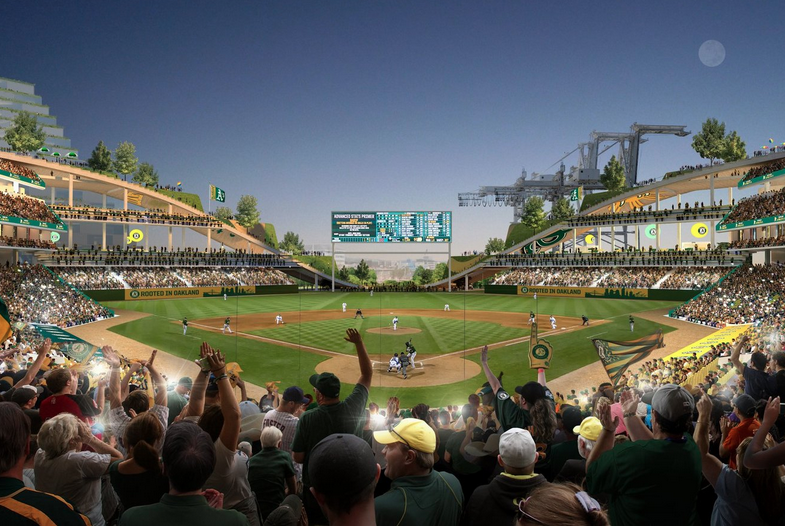 BIG has also designed an electric gondola to ferry spectators between the Oakland Convention Centre Station and Jack London Square. The journey will take three minutes and the gondola is capable of moving 6,000 passengers an hour in both directions.
Dave Kaval, the Oakland A's president, said: "We are excited to build a bold, iconic ballpark at Howard Terminal. This design will allow us to blur the boundaries of a traditional ballpark and integrate into the surrounding neighbourhood."
The Oakland A's 51-year-old Oakland-Alameda County Coliseum arena will be redeveloped to create "economic, civic, and cultural benefits, including job creation and training opportunities", according to Kaval.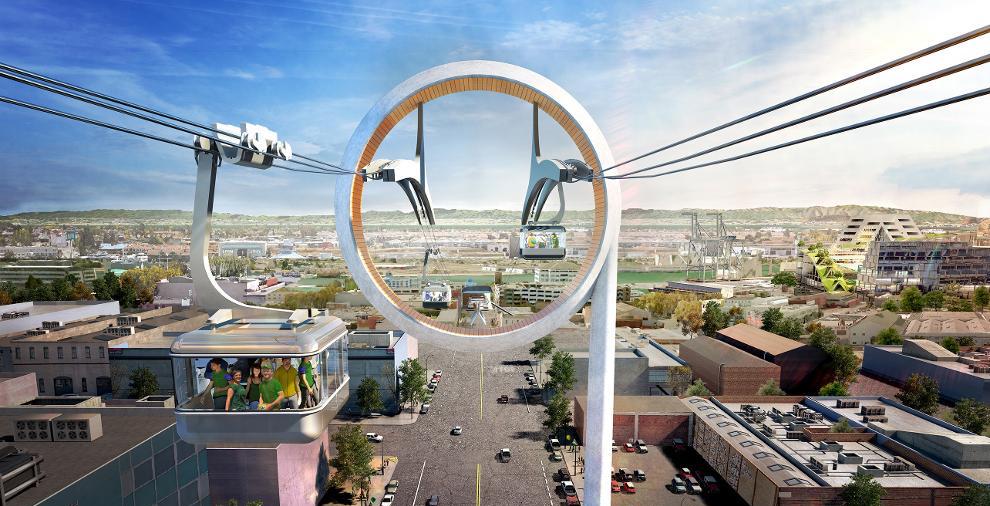 The 140-acre former stadium site and surrounding area will have "new civic, cultural, and recreational amenities", including affordable housing, a skills centre, community gathering space, office and retail developments, and restaurants.
Commenting on the project, Bjarke Ingels said: "We want to preserve the field of the A's, like when you visit Rome and come across urban ruins. Rather than leave behind a void, we would leave behind the Roman ruin of an ancient baseball field."
The ballpark is due to open in 2023.
Images courtesy of Bjarke Ingels Group