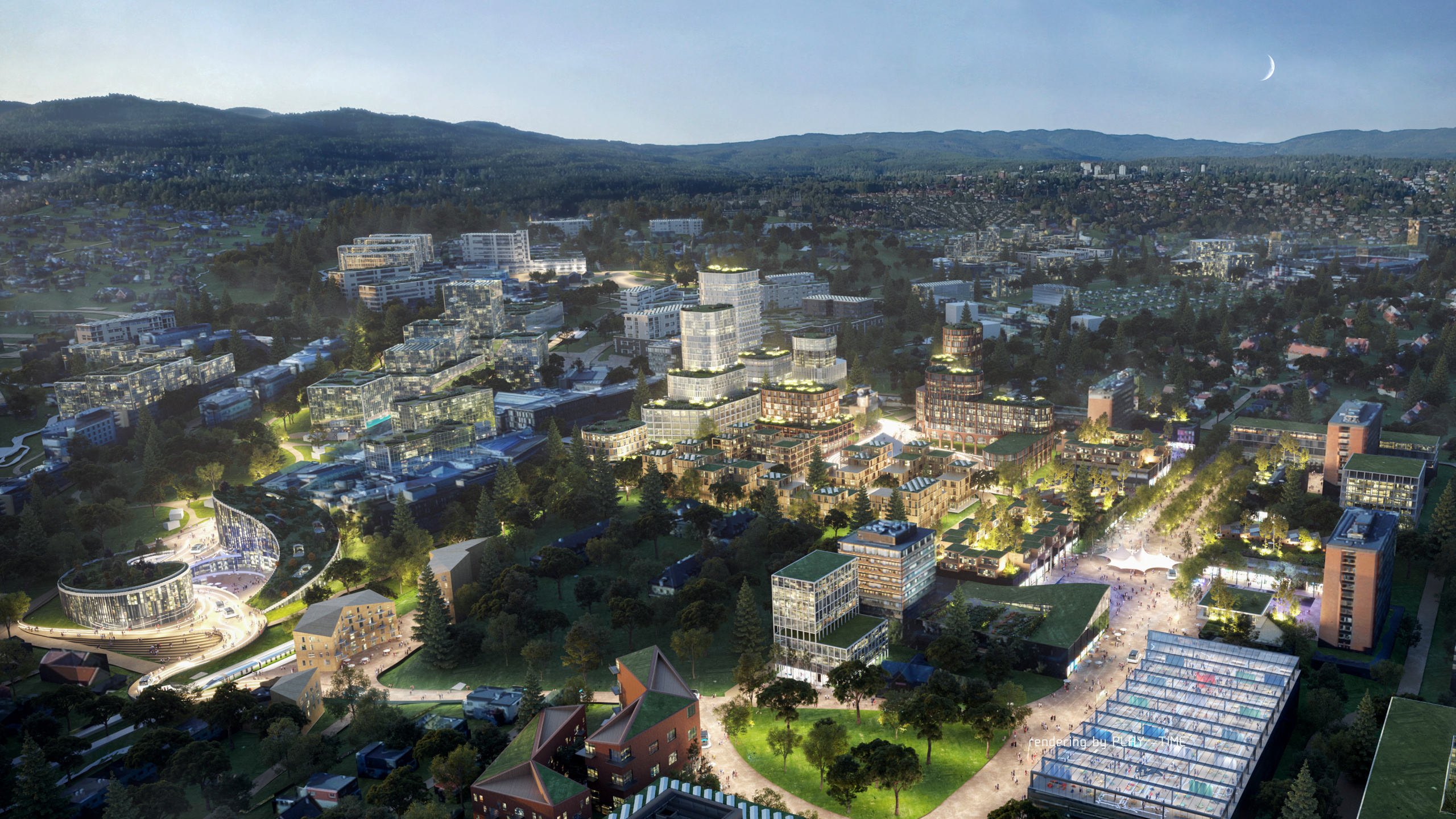 Danish architect Bjarke Ingels Group (BIG) has designed Oslo Science City in central Oslo, a 1.4 million sq m development that will be home to 300 start-up companies, 7,500 researchers, 30,000 students and 10,000 hospital employees.
The project will contain four areas, earmarked for life sciences, digitalisation, democracy and inclusion, and the environment. A loop will connect the areas with a series of innovation hubs and break-out spaces.
The "innovation district" is designed to be a net zero emission area, and will use renewable energy and circular economic principles.
BIG worked alongside Norway's A-Lab, mobility firm Civitas and community designer Comte Bureau on the project.
Bjarke Ingels, BIG's founder, said: "Our design for Oslo Science City seeks to strengthen and develop the existing communities and neighbourhoods while expanding the area's diversity through new spaces to live, work and share knowledge.
"To manifest the identity of Oslo Science City, the elements of the masterplan are tied together in a continuous loop of welcoming multifunctional buildings and spaces that open out towards the streets and create an engaging urban environment."
David Zahle, BIG partner, said: "We believe Oslo science city will be a showcase and a front leader in the sustainability goals, green technologies, sustainable equality, and mobility. As an example, the 'dScience centre' act as an urban connector between the wild green wedge and the vibrant campus centre in the heart of the loop."