The materials subsidiary of Bouygues has joined forced with a number of French tech companies to add sensors to 20,000 items of equipment using an internet of thing (IoT) system.
The system, developed by Bouygues Construction Matériel in conjunction with start-up Omniscient and tracking firm Abeeway, is able to monitor the assets and manage them in real time.
Omniscient designed the system using trackers from Abeeway, which specialises in ultra-low power geolocation solutions. Abeeway is a subsidiary of Actility, a provider of IoT connection systems.
Some 100 employees across five bases can monitor Bouygues' equipment across more than a thousand sites. This allows a manager to view a real time display showing the location of each piece of equipment, its site configuration and its quality control sheets.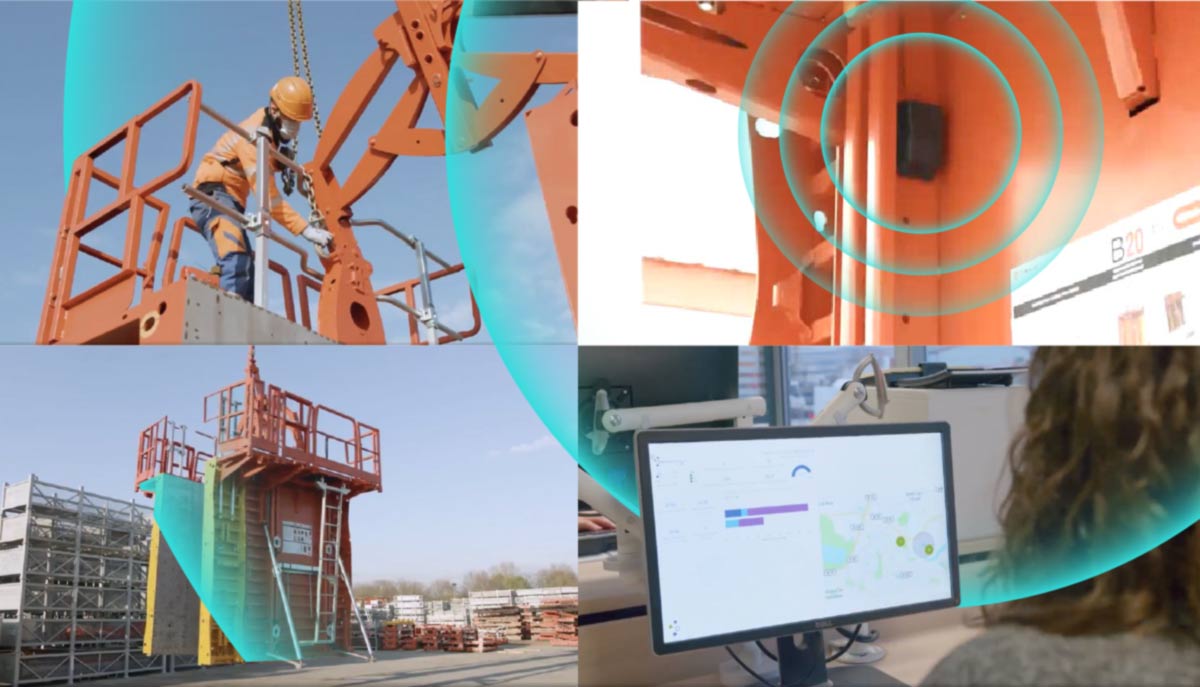 Bouygues Construction Matériel's new B20 connected form panel, integrating Abeeway trackers and the Omniscient application (Bouygues)
Those viewing data can calculate performance, equipment turnover, use rates, inventory and billable days.
Bouygues claims that the connectivity has saved between 5% and 10% on maintenance and fleet management, which means the technology should show a return on investment in three years.
Patrick N'Kodia, Bouygues Construction Matériel's director, said: "The "IoTisation" of our equipment enables us to achieve two types of gains in parallel: the first in the optimisation of intrinsic management performance within the Matériel structure, with traceability and visual indicators in real time, the second by providing additional levers for use on site thanks to configurable alerts. It is therefore a win-win situation in terms of productivity."
Top image courtesy of Bouygues
Further Reading: