French construction group Bouygues has signed a €1.5bn deal to finance, build and operate a 31km metro line in Hanoi, the French presidency said yesterday.
The agreement was made after a visit by Nguyen Phu Trong, the secretary general of the Vietnam Communist party, to Paris.
In January last year, Bouygues' Colas Rail subsidiary won a contract to deliver rolling stock and signalling systems to the metro's Line 3, as part of a consortium with engineers Thales and Alstom. This "Leaf" line is being financed by the French Development Agency and the European Investment Bank.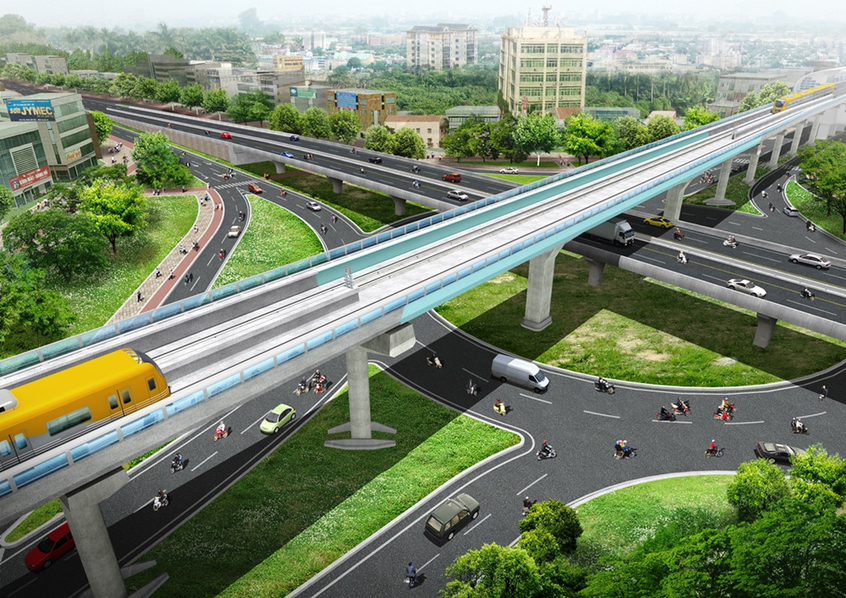 Hanoi Metro's rendering of the future line at the Mai Dich intersection in the northwest of the city
Another French firm, Systra, has been working on Line 2A of the metro since 2012. This 12.5km Chinese-financed line, the first to be built from scratch, was to have been finished in 2016, but is now due to come into service later this year.
This line, which is being built by China Railways Sixth Group, has been hit by a long list of problems, most notably a series of fatal accidents to workers and passers-by.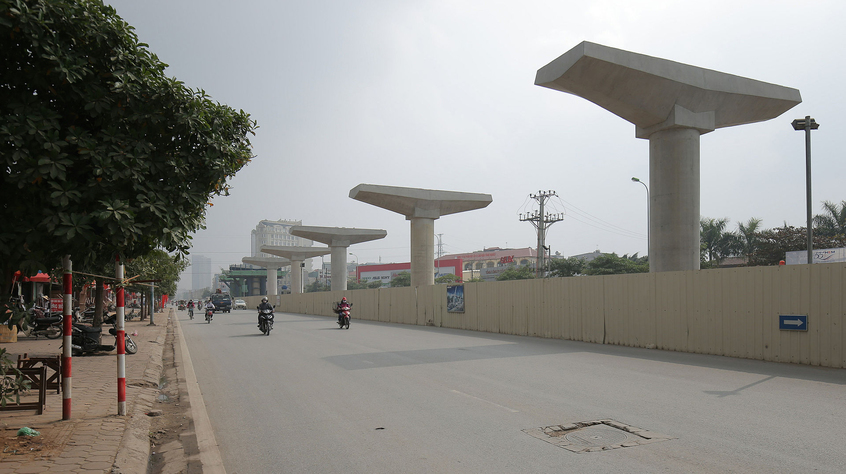 The French-financed Leaf line, under construction (Tycho/Creative Commons)
Hanoi's metro, the first in Vietnam, is considered essential to keep its population of 7.5 million circulating. It is planned to have eight lines when complete in 2050.
Top image: A section of the elevated line passing over Hoang Cau Lake in the centre of Hanoi (Caitlin/Creative Commons)
Further reading: