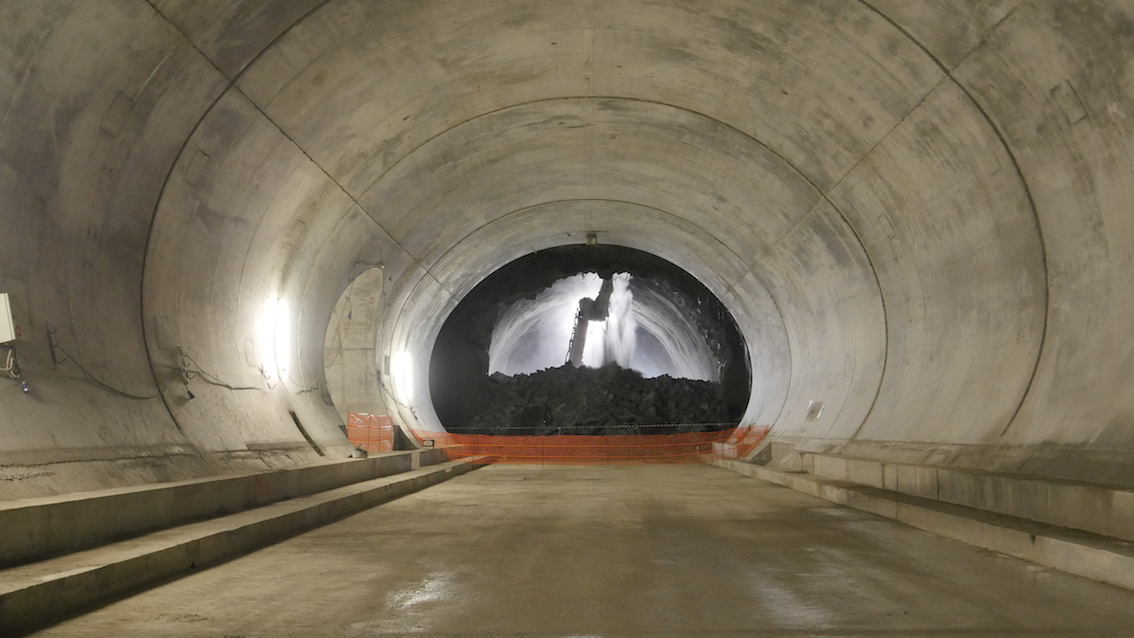 Webuild last week celebrated the creation of 24km of continuous tunnel under the Alps, part of the 64km Brenner Base Tunnel, a high-speed rail tunnel joining the Italian town of Fortezza (Franzenfeste in German) in South Tyrol with Innsbruck in Austria. It is set to be the longest railway tunnel in the world.
This milestone was reached with the breakthrough of a diaphragm separating two tunnel sections Webuild is building on the Italian side: the H71 Isarco River Underpass and the H61 2-3 Mules section, which tunnelling specialist Ghella is also working on.
Tunnel developer BBT noted that the breakthrough created a new, unbroken tunnel between Fortezza and the border between the two countries at Brenner Pass.
The last diaphragm separating lots H71 and H61 was torn down by an excavator at an official ceremony inside the mountain on 19 May.
Part of the EU's TEN-T transport network intended to get people and freight off European roads, the Brenner Base Tunnel is expected to cut travel times between the two termini by 70%, from 80 minutes to 25.
Altogether, Webuild is involved in four lots of the Brenner Base Tunnel project, the lion's share of the scheme's work packages.
In addition to the main tunnels that will facilitate the passage of high-speed/high-capacity trains, the project foresees a network of 230km of tunnels and spaces, 151km of which have already been excavated.