Three consortiums of six firms have been selected to develop Rublyovo-Arkhangelskoye, a "smart city" in the western suburb of Moscow.
Each team consists of a foreign and a Russian practice. One is made up of by Zaha Hadid Architects (ZHA) of the UK and TPO Pride, a second by Japan's Nikken Sekkei with UNK Project and a third by Archea Associati of Italy with ABD Architects.
The project is being organised by JSC Rublyovo-Arkhangelskoye, which is an affiliate of Sberbank Group, which is Russia's largest bank.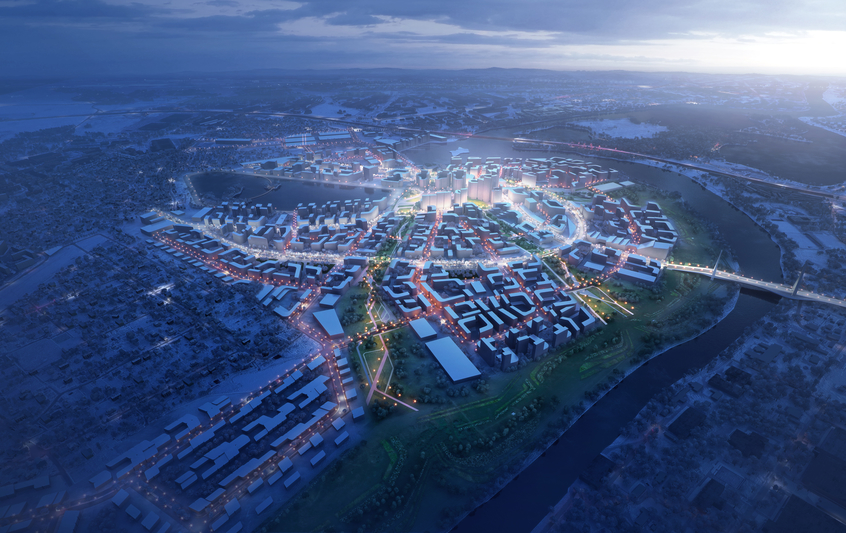 Image courtesy of ZHA/VA
When complete, the 460ha Rublyovo-Arkhangelskoye neighbourhood will house 66,500 residents and contain 4 million sq m of buildings, including 800,000 sq m of office space.
Space will also be dedicated to forest and parklands close to the Moscow River, with a 30ha lake at its centre. Work on a 19km metro line connecting Rublyovo-Arkhangelskoye to Moscow's Metro system is due to begin in 2020.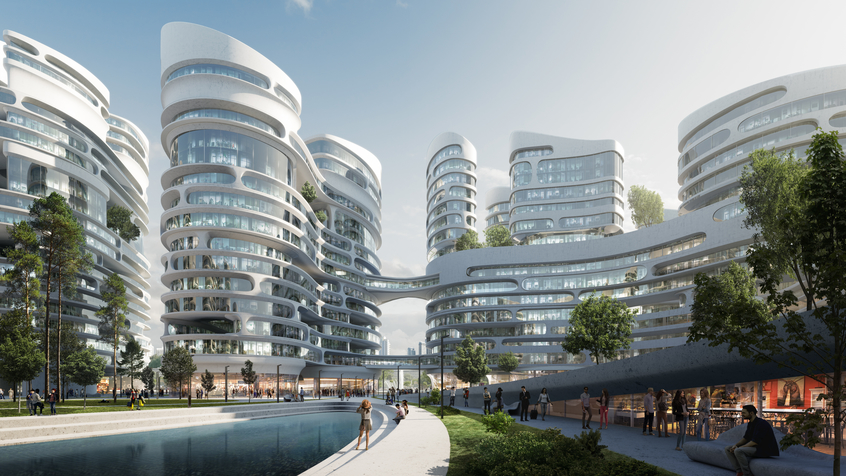 Image courtesy of ZHA/Flying Architecture
ZHA said Rublyovo-Arkhangelskoye would be a "global benchmark for smart, sustainable cities", and that "consumption and production of sustainable local energy sources" will be limited, while unspecified "new technologies" will "increase connectivity and efficiency".
Christos Passas, ZHA's project director, said: "Working with specialist teams in Russia and Europe, we developed a people-centric design for a smart interconnected city that brings people together, not only through innovative technology but also through organising the public realm."
Top image courtesy of ZHA/Flying Architecture