28 April 2014
The Belgian Football Association, together with the city of Brussels and the Brussels Capital Region, have submitted their candidacy for hosting the Euro2020 football championship with a new stadium.
The submitted design for the Eurostadium was made by Arup in collaboration with KCAP Architects and Planners.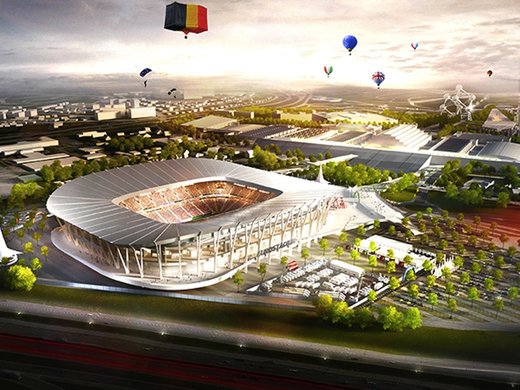 Artist's conception of the new stadium which will accommodate 60,000 spectators
The plan provides for a brand new football venue on the current Parking C of Brussels Expo. The stadium will accommodate 60,000 spectators and complies with all UEFA requirements.
With this stadium Brussels hopes to obtain four matches of the Euro2020, including the opening game. The final announcement of the chosen host cities is expected in September 2014.