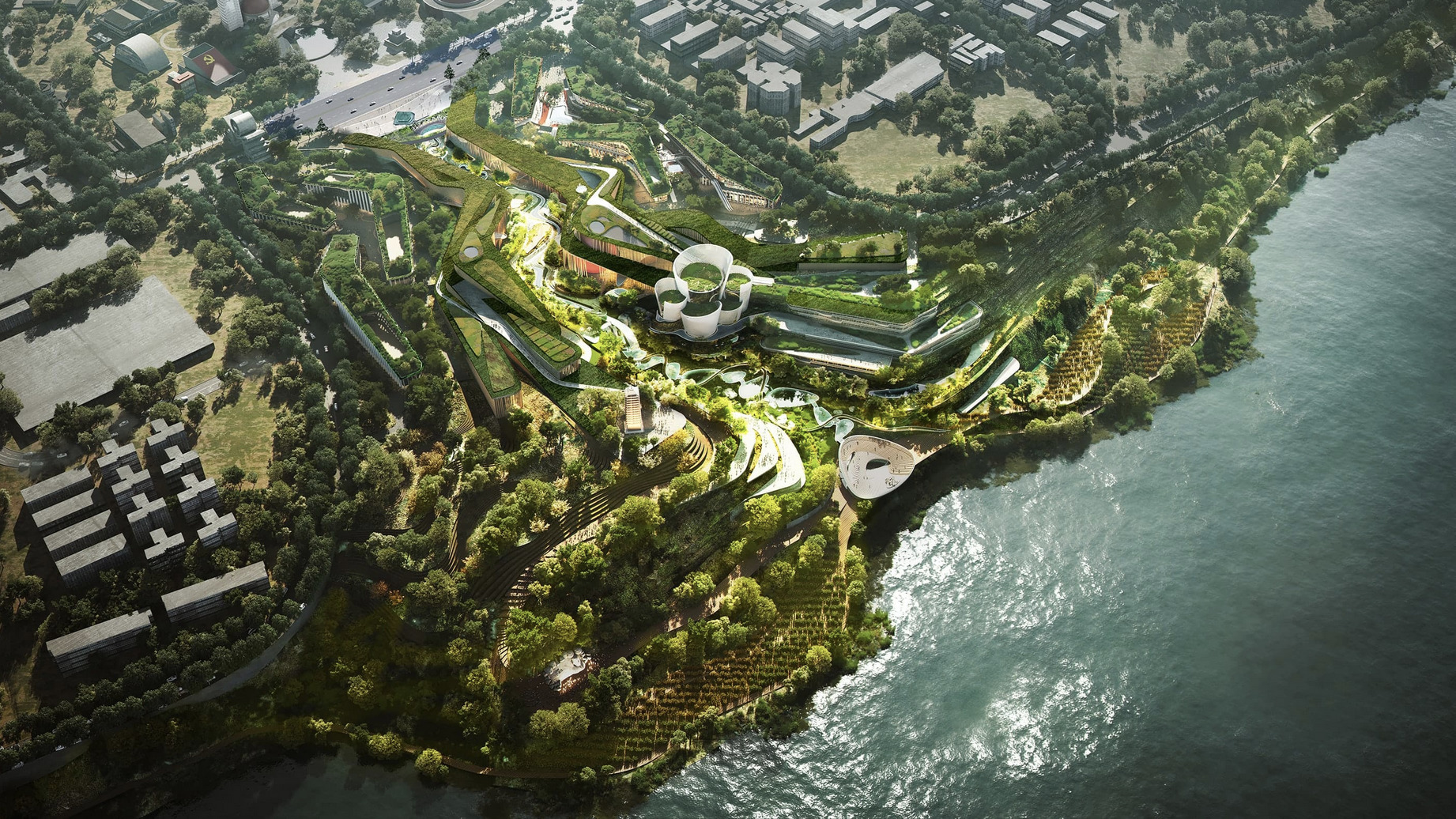 German architect Büro Ole Scheeren has won an international design competition for a campus and experience centre for Chinese wine producer Wuliangye in China's southwestern Sichuan province.
The project takes the form of parallel buildings separated by a stream and is inspired by the shape of a nearby canyon. There is a wine tasting centre inside a sculptural structure that resembles a cluster of wine cups, and there will also be a ceremonial plaza, visitor centre and riverside theatre.
The campus will also house a relic of the ancient city wall, a pagoda and a sculpture of the Buddha.
Ole Scheeren said: "In his poems, Ouyang Xiu, the great poet of the Song Dynasty, mused about the intimate relationship and emotional connection between the love of wine and the pleasures of enjoying culture and nature.
"With our design we explore this conceptual and lyrical space and weave a series of architectural narratives through the elements of nature: mountains, valleys, waterfalls and rivers. The topography of a natural canyon carving the land is extended through two undulating, linear buildings that form a continuous rhythm with the landscape and inscribe an open space of nature and storytelling."