Feyenoord Stadium, a 63,000-capacity project designed by Office for Metropolitan Architecture (OMA) and landscape architect Lola has taken a step closer to opening for the 2025 season, as Feyenoord Rotterdam and Stadion Feijenoord have approved its business case.
An independent report from Deloitte suggested that the project had fulfilled all the main conditions for the Municipality of Rotterdam to invest €40m in it.
The business case took into account a €7.5m rise in the club's annual fee, to €25.4m, but Feyenoord's income is also expected to increase.
OMA originally designed the stadium in 2016 and then again in 2020, after a BAM consortium's project was cancelled in 2015 after its budget swelled by $22m.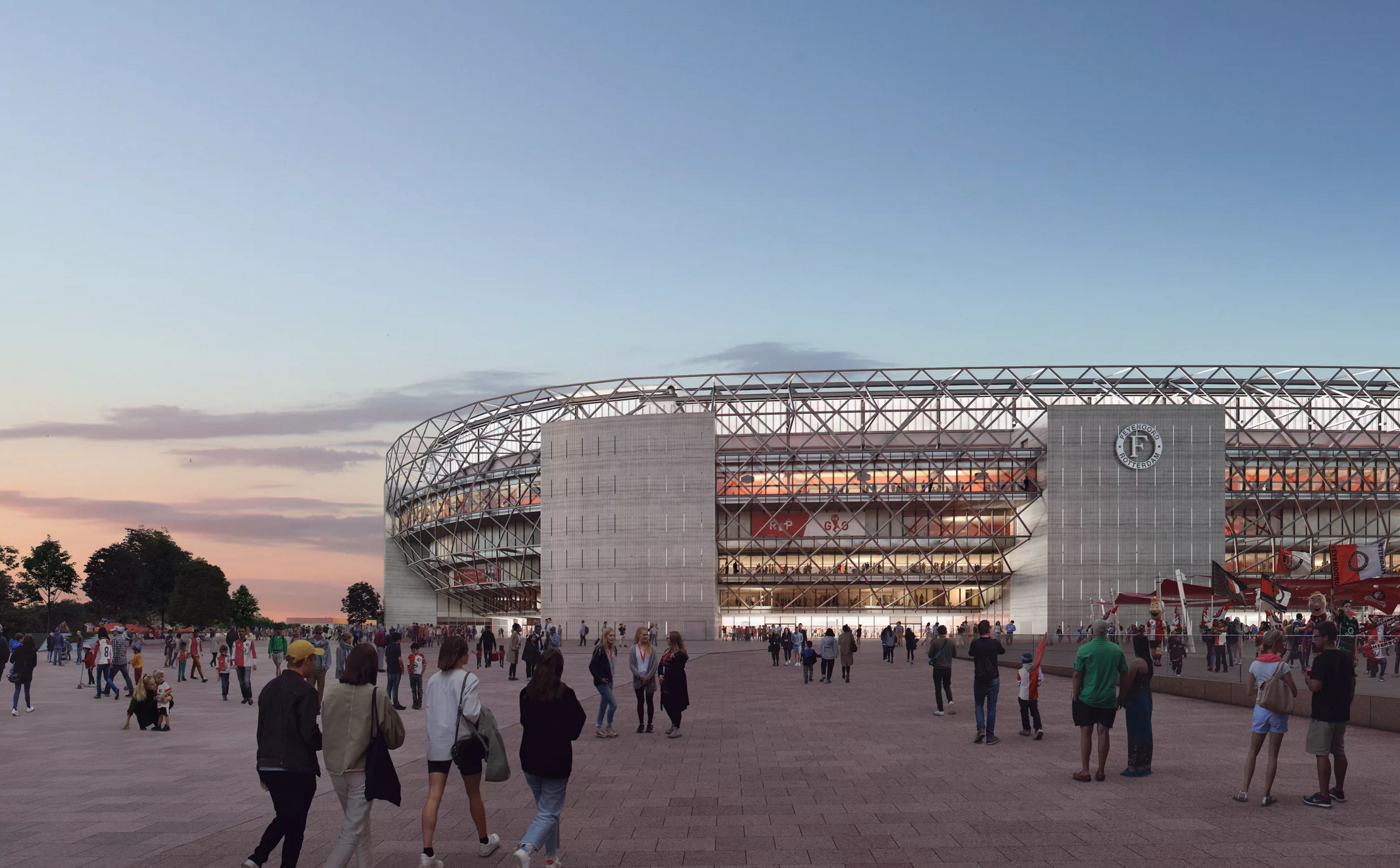 The three-tier stadium will be located along the river Nieuwe Maas where it will form the centre of the 120,000 sq m Feyenoord City masterplan.
David Gianotten, OMA's managing partner, said: "The approval of the business case has given us full confidence that realisation of the new Feyenoord Stadium is feasible, and will help the club move forward.
"Over the past months, we have further optimised the design to ensure on time and cost-effective delivery of the project, working closely with Feyenoord, the municipality, the contractors, supporters and all collaborators. Now with the contract design ready, we can clearly envision this building as integral to the Feyenoord City masterplan in use." Â 

Images courtesy of OMA