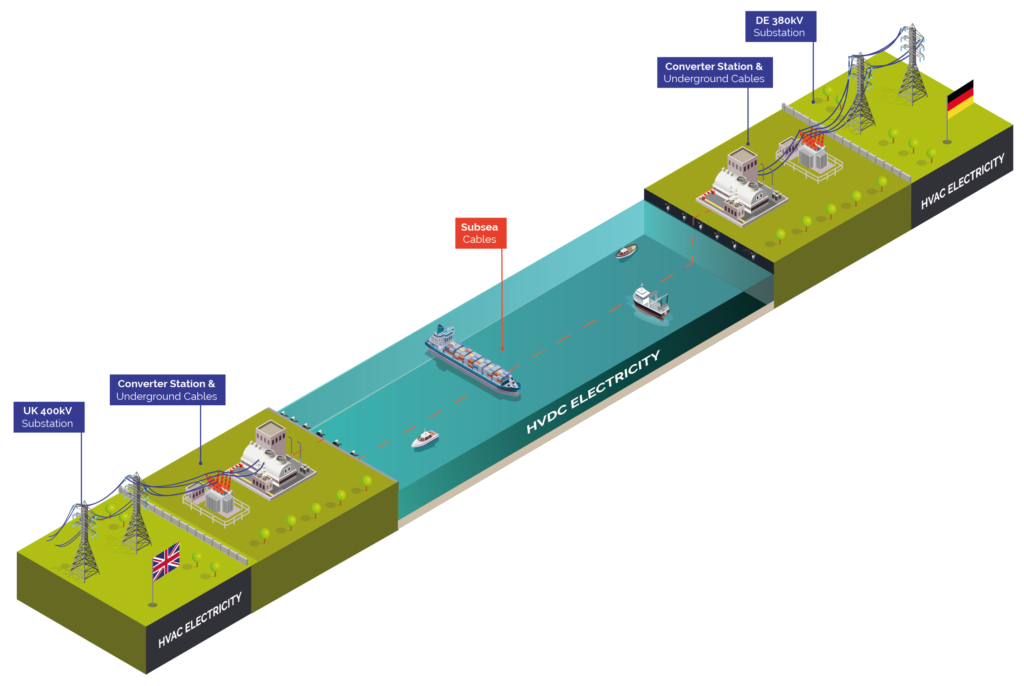 Italian firm Prysmian Group has begun manufacturing some 725km of undersea cabling for the €2.8bn "NeuConnect" interconnector that will create the first direct link between the UK and German energy markets.
NeuConnect will allow the countries to export excess energy from wind and other renewable sources.
It is billed as an 'invisible energy highway' allowing up to 1.4GW of excess electricity to flow in either direction between the two countries, enough to power up to 1.5 million homes.
It will link the Isle of Grain in Kent, England with the Wilhelmshaven region in Germany with high-voltage direct-current (HVDC) subsea cables laid in British, Dutch and German waters.
"Putin's illegal invasion of Ukraine shows it is more important than ever that we strengthen close energy bonds with European partners who are rapidly moving away from using Russian gas," said then-UK energy and climate change minister Greg Hands.
"When it comes online, NeuConnect will open new opportunities for the UK to export clean, and cheaper, renewable energy and reduce our exposure to volatile global fossil fuel prices."
Miguel Berger, German Ambassador to the UK, said: "As a champion in offshore wind the UK is a crucial partner for us as we work towards our common goals. NeuConnect will allow our energy grids to share excess power – making sure renewable energy is not wasted."
Work on building the link is due to start later this year with completion expected in 2028.
In April this year NeuConnect awarded Siemens Energy the contract to design and build converter stations in the UK and Germany.
Investors are led by France's Meridiam, Germany's Allianz Capital Partners and Japan's Kansai Electric Power.
Other lenders are AIB, Bank of China, BayernLB, Caixa, CIC, DZ Bank, EIB, JBIC, Lloyds, Mizuho, Nippon Life, Norinchukin, NordLB, Rabobank, Société Générale, Shinsei, Siemens Financial Services, SMBC, SMTB, Ampega Asset Management, and UK Infrastructure Bank.