The government of Cambodia has begun a feasibility study into a rail link from Phnom Penh to Vietnam's Ho Chi Minh City (HCMC), according to reports in The Phnom Penh Post.
Ly Borin, undersecretary of state at the Ministry of Transport, told The Post on Monday that work on a possible railway had begun three months ago at the behest of the Vietnamese government.
He said: "We are studying a railway connecting Snuol district, Kratie province and Bavet city. The Vietnamese side asked us to build a railway from Phnom Penh to the border town of Bavet. The Vietnamese side will build a railway from Ho Chi Minh City to Moc Bai."
Moc Bai is the Vietnamese town next to Bavet across the border.
Bavet, which has a population of 37,000, is the largest city in Svay Rieng Province, one of the poorest in Cambodia. At present, the town's main source of income is from its 12 casinos, attended by visitors from Vietnam.
Var Sim Sorya, another undersecretary at the transport ministry, said the railway would allow Bavet to develop its position as an "international border gateway" and promote the agricultural and textile industries in Svay Rieng's special economic zone.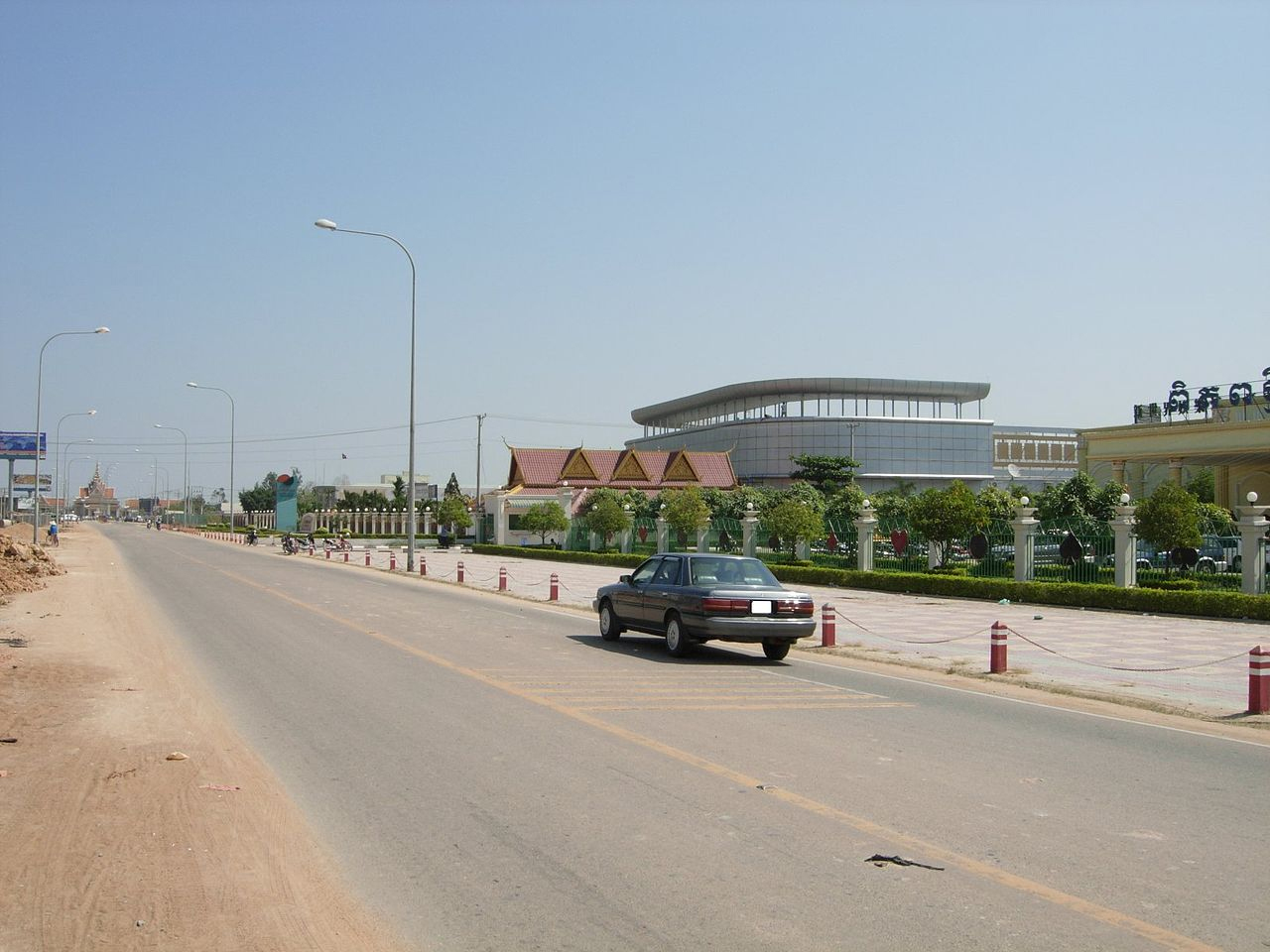 Bavet town may become a beneficiary of road and rail links to Vietnam (Riccardo Fabris/CC BY-SA 3.0)
It may also cut Cambodia's trade deficit with Vietnam and improve Cambodia's access to China's markets and factories. Some 40% of goods transported from China to Cambodia passes through Vietnam.
Sin Chanthy, president of the Cambodia Logistics Association, told The Phnom Penh Post: "We welcome and support the development of this railway project, which we hope will help lower our transportation costs, save time and reduce traffic congestion."
As well as the railway, the government is also considering an expressway between Phnom Penh and Bavet. China Railway International Group presented its report on possible routes last month, and the government is awaiting a financial study, due to be presented in the coming weeks.
The expressway plan was previously studied by the Japan International Cooperation Agency, which costed it at about $2bn.
The Chinese firm started its study in December last year. If the project goes ahead, the 120km/h expressway would cover 135km and pass through the provinces of Kandal, Prey Veng, and Svay Rieng before reaching Bavet.
Top image: Vietnamese prime minister Nguyen Tan Dung and Cambodia prime minister Hun Sen at the Bavet-Moc Bai border (Kinhlup/CC BY-SA 3.0)
Further reading: