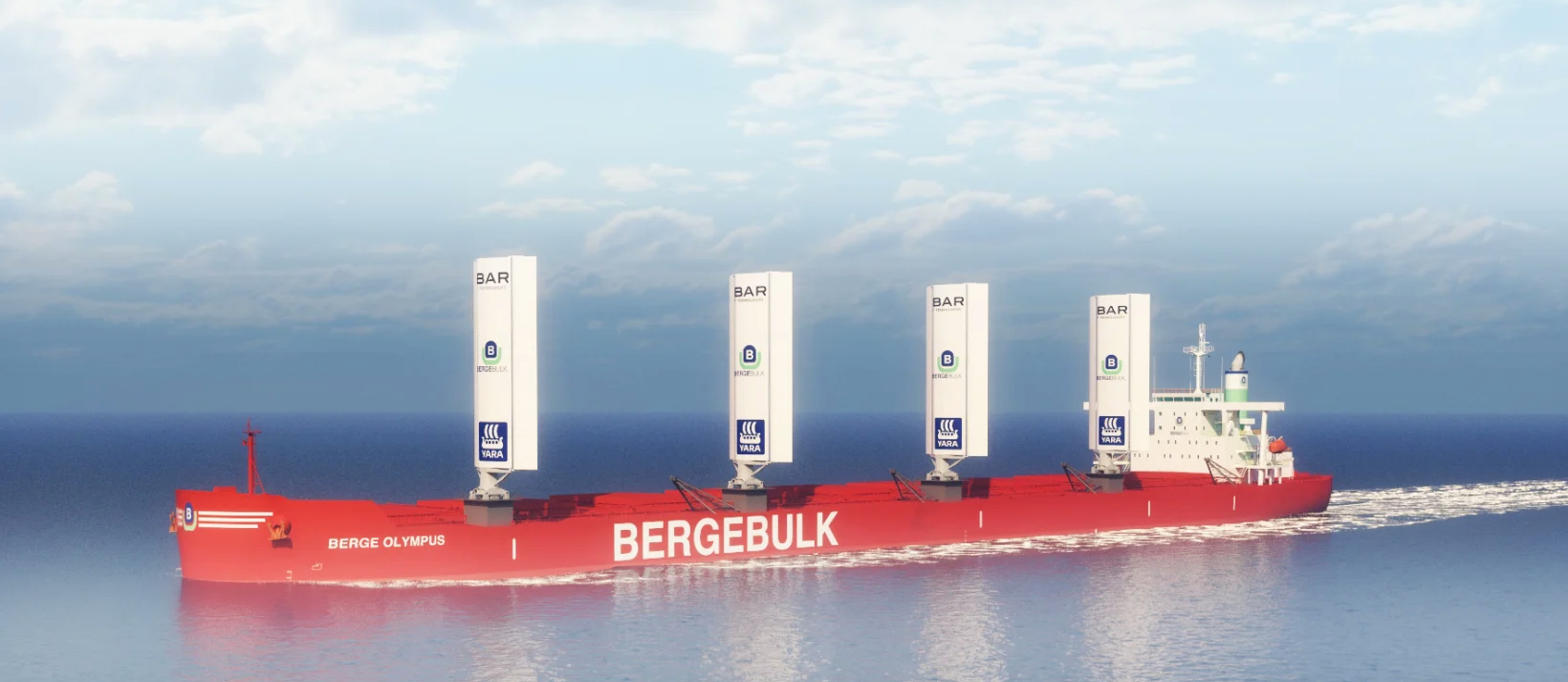 Marine tech companies will next year start putting steel sails, called "WindWings", on cargo ships to cut down on fuel consumption and emissions.
Bar Technologies and Yara Marine Technologies will put two of the so-called "WindWings" on Pyxis Ocean, owned by MC Shipping, and four on Berge Bulk's Berge Olympus.
They said one WindWing saves shippers 1.5 tonnes of fuel a day.
Berge Olympus' four sails would cut its emissions by 19 tonnes of CO2 a day on an average route, they added.
The move comes as shippers prepare to record their ships' energy intensity starting next year under new rules issued by the International Maritime Organisation. They oblige shippers to submit ships' Carbon Intensity Indicator (CII) rating.
The companies said a tilt mechanism would let ships stow the WindWings at dockside, when passing under bridges, or in certain weather conditions.
"The failure of COP27 to reach consensus on phasing down fossil fuels has reminded us of the imperative to keep innovating at an industry level in order to reach our goals for decarbonising global bulk shipping," said John Cooper, chief executive of Bar Technologies.
"However, with the CII regulations set to come into force in January 2023, vessel owners are not in a position to just do nothing – they must have a plan for emissions and manage this planning within set deadlines."
Yara Marine is the contractual partner and manages procurement, construction, installation, service, and training for WindWings.
Bar Technologies spun out from the former British America's Cup Team.