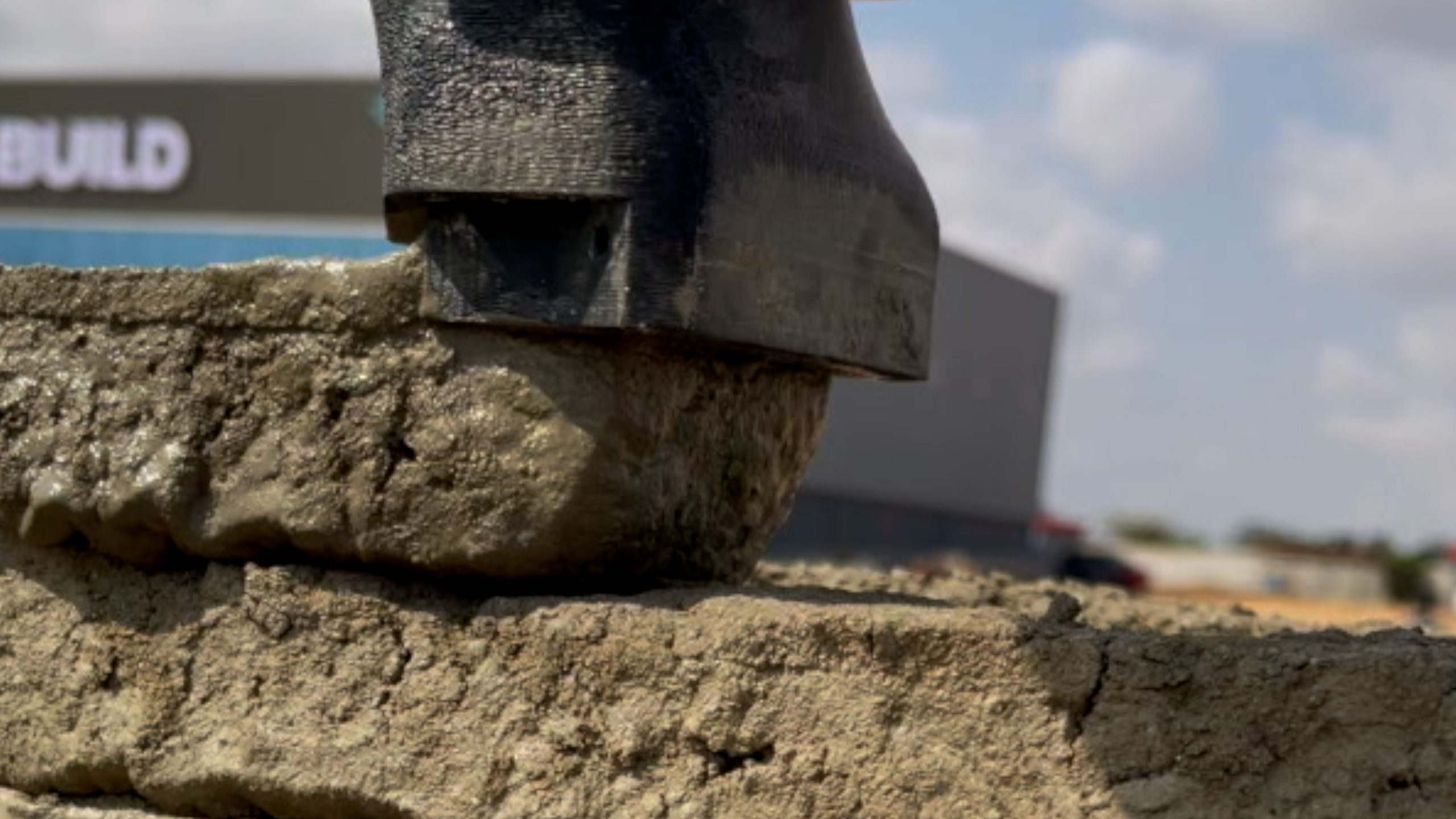 Danish 3D printer maker Cobod has joined with Mexican cement giant Cemex to devise a method of using conventional ready-mix concrete during the 3D-printing process. The companies say this would reduce time and money compared with current 3D printing methods and traditional construction.
At present, Cemex says 3D-printing usually uses specialised and expensive mortars, whereas its D.fab admixture turns concrete into a malleable material.
The method has been used by homebuilder Power2Build in its construction of Angola's first 3D printed concrete house in Luanda (pictured).
Henrik Lund-Nielsen, Cobod's founder, said: "Cobod began 3D construction printing back in 2017, and 3D printed Europe's first 3D-printed building, where we made the concrete recipe ourselves.
"We had to use much cement to get the material to work, with the consequence that our recipe was not as efficient as we aspired. However, we continued to look for a solution with ordinary concrete, which is critical for the mass application of our technology. We are more than pleased that Cemex took on the challenge and proud that we cooperated to develop the new solution."
Ricardo Almeida, Power2Build's chief executive, said: "To address the world's affordable housing needs requires not only a technology that can build faster, but also materials that are as economical as ordinary concrete.
"With this solution, the strength and quality of concrete combined with the speed and automation of 3D printing, we can help solve the affordable housing crisis in Angola and elsewhere."