Disputes in construction are nothing new. In Greece, the Parthenon, and in the UK the more recent St Paul's Cathedral were both blighted by delay. On the latter, Christopher Wren had his salary halved as a result.
In 1993, the Eurotunnel project saw cost overruns of over £1.2bn, leading to a series of disputes between those involved in its construction. The project costs are just a small part of the issue – time and money spent disputing can be equally debilitating for all involved. Â 
In our modern, high-tech age are we any better at getting big things built on time, and to cost? The evidence suggests not.
In 2008, the CIOB's study, Managing the Risk of Delayed Completion in 21st Century found that 31% of high-rise and 33% of power generation projects finish more than three months late.
Just 14% of projects use a fully linked network/schedule to manage time, and only 2% use an independent reviewer to check viability.
Of those interviewed, 47% felt the standard of training is sub-standard, and 57% feel there should be better education.
We looked at this century's six most high-profile troubled projects and ranked them according to cost and time overruns. Can we learn from them?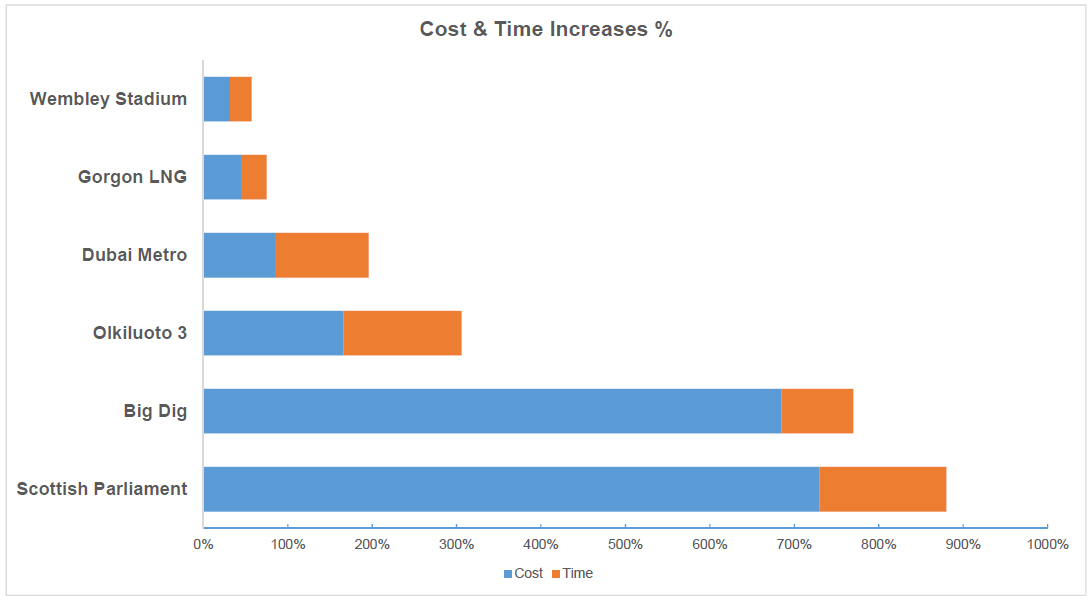 Number 6: Wembley National Stadium, UK
Relatively modest cost overrun, but phenomenal legal bills (Source: Hill International)
Commenced: 2002
Planned Completion: Early 2006
Opened: March 2007
Delay: 1 year
Planned Cost: £757m
Final Cost (approx.): £1bn
Increased cost: 32%
In 2007, the Wembley stadium project in the UK notoriously saw £1m spent on photocopying alone, during a lengthy and complicated dispute relating to issues including the roof design, the famous arch, and ground works.
By going to court and winning their claim, the contractor Multiplex lost £2m – a cost that ultimately was blamed for the sale of this previously successful 43-year-old company.
At first glance, this might not seem like too much of a failure – with a cost increase of just 32% (in part down to procurement route). But the cost in legal bills was phenomenal – Multiplex's costs on a sub-trial alone (dealing with only a few of the issues at dispute) were quoted as being £45m.
UK newspaper The Telegraph commented in 2007: "The Wembley hangover has dogged Multiplex and seen the company struggling to restore its reputation just three years after it was listed in Australia."
Number 5: Gorgon LNG Plant, Western Australia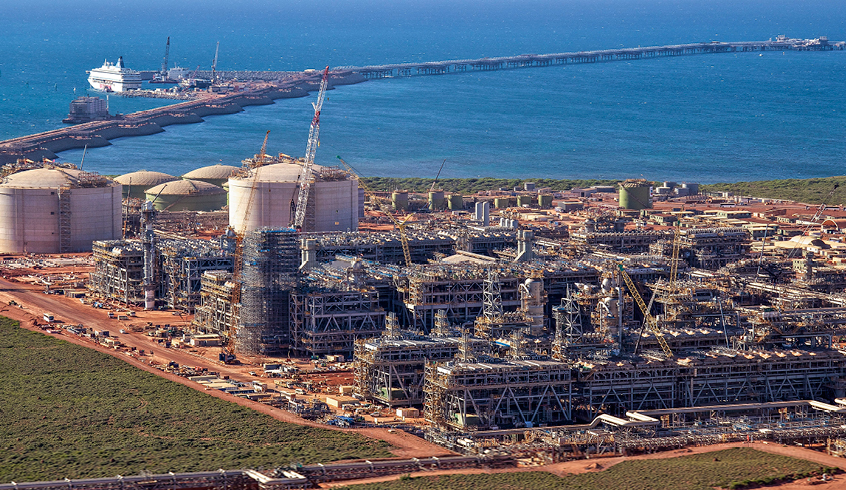 Chevron's Gorgon liquefied natural gas (LNG) plant is under construction on Barrow Island, 60km off the northwest coast of Western Australia (Source: Chevron)
Commenced: 2009
Planned Completion: 2014
Completed: Ongoing – First production estimated late 2015
Delay: Estimated 18 months
Planned Cost: US$37bn
Final Cost: Estimated US$54bn
Increased Cost: 45%
Project trouble is no respecter of geography. Even 60km off the coast of Western Australia, with nothing but wildlife in the way (around 1,500 animals are reported to have been accidentally killed), megaprojects suffer delay and cost escalation.
The Gorgon project is set to deliver 15 million tonnes of liquefied natural gas (LNG) per year at its peak, and production is estimated to last until 2074. But, the project is currently at least a year behind schedule and is estimated already to be $17bn over budget.
Again, it's known that there are disputes with hefty legal bills, but details are not made public. Gorgon's remoteness may be part of the problem: last month workers negotiated more time for home leave and a 5% pay rise.
In 2014, Ernst & Young found that 64% of oil and gas projects face cost overruns, and 73% are behind schedule – an estimated increase in costs of US$500bn across 205 projects.
Number 4: Dubai Metro, UAE

Panama chose the cheaper quote, but paid the price (Source: Hill International)
Commenced: May 2005
Planned Completion: September 2009
Completed: March 2014 (final stations – line opened Sep 09)
Delay: 5 years
Planned Cost: $4.2bn
Final Cost (approx.) $7.8bn
Increased cost: 85%
The Dubai Metro was subject to a raft of disputes. Several billion dollars were rumoured to be at stake in the various arguments arising out of the light rail project designed to relieve some of the congestion in the rapidly expanding emirate.
Many disputes, particularly those dealing with international projects, are not settled in a public forum, which makes it difficult to be certain exactly how much is spent on their resolution. 
Number 3: Olkiluoto 3 Nuclear Power Plant, Finland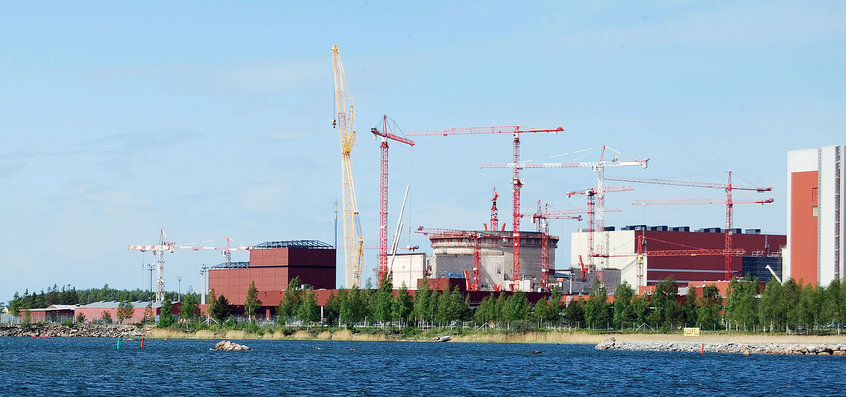 A train completes a trial run on the Dubai Metro in February 2009 (Producer/Wikimedia Commons)
Commenced: 2005
Planned Completion: 2010
Completed: Expected 2018
Delay: Possibly eight years
Planned cost: €3bn
Final Cost: Estimated over €8bn
Increased Cost: 166%
The notorious third reactor at Olkiluoto is still to be complete and has been dogged by delays, defects and disputes between the client, Finnish nuclear utility TVO, and the Areva-Siemens consortium responsible for building it.
Again we can't know all the ins and outs, but as a sign of how wrong the project has gone, in August this year TVO upped the amount it is claiming from the contractor to €2.6bn.
Areva-Siemens, meanwhile is counter claiming for €3.4bn, making this project a contender for Mother of All Construction Disputes.
The same contractor is also overseeing a project at Flammanville in France, where the planned completion of 2012 has been put back to 2017 or even 2018.
Number 2: The Big Dig, Boston, USA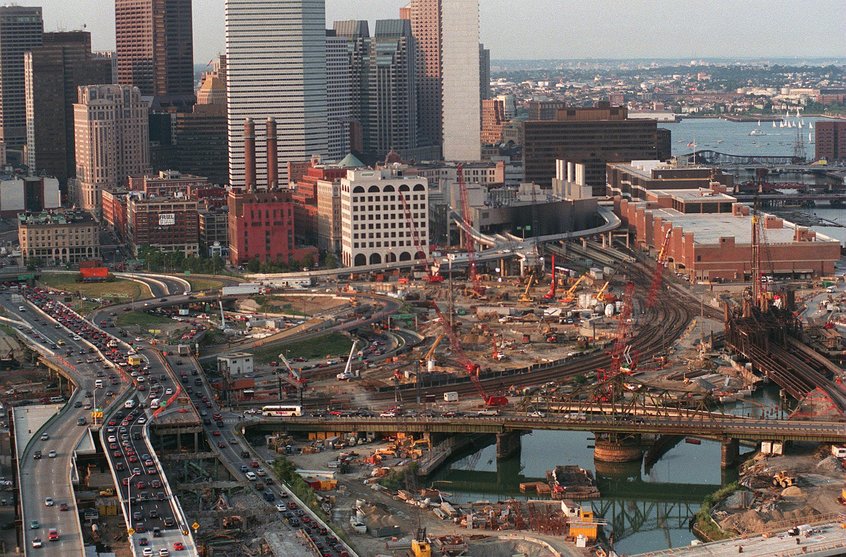 Construction on Boston's 'Big Dig' still underway in August 1998 (David L Ryan/The Boston Globe via Getty Images)
Commenced: 1991
Planned Completion: 1998
Opened: 2004 (95% complete)
Delay: 6 Years
Planned cost: US$2.8bn
Final Cost: US$22bn
% Increased cost: 685%
The 'Big Dig', or Central Artery Tunnel Project, in Boston, MA was a megaproject with mega problems. The goal was to move the ugly and traffic-clogged Interstate 93 expressway, which cut through the heart of downtown Boston, underground. The vastly complex project became known as the most expensive highway job the US.
Costed initially at $2.8bn (in 1982 dollar values), it was supposed to be finished in 1998, but only in 2004 was it 95% complete, and the final ramp began carrying vehicles in January 2006.
By then, construction costs had reached $15bn, inflated by interest to $22bn, according to The Boston Globe, which estimated that it would take until at least 2038 for drivers and taxpayers to pay for the scheme.
Among the numerous problems to beset the Big Dig were design flaws, use of incorrect materials, arrests for corruption and the tragic death of a car passenger caused by falling concrete ceiling panels in one of the tunnels in July 2006.
As with so many projects of this kind, the very ground itself proved a formidable foe. Relocating utilities, dealing with contamination, and preserving existing structures above ground were all cited as significant issues. Dealing with issues under the earth – particularly on such an elaborate network of tunnels, combined with a multitude of interfaces and contractors, seems to have led to one of the most spectacular delays and budget over-runs of America's recent history.
Number 1: Scottish Parliament, Edinburgh, Scotland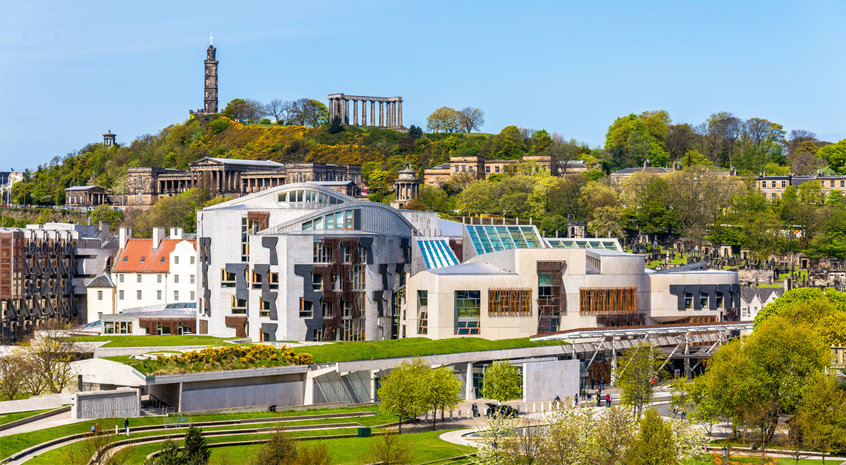 Commenced: 1999
Planned Completion: 2001
Opened: 2004
Delay: 3 Years
Planned cost: £50m
Final Cost: £414m
% Increased cost: 730%
While the numbers are smaller, the scale of the cost escalation makes the Enric Miralles-designed Scottish Parliament possibly one of the most spectacular failures of the century.
It was estimated that a fully fitted general hospital could have been funded by the resulting additional costs, not to mention the money spent on legal fees and disputes.
The primary cause of the problems appears to have been 'scope creep' – namely, changes to the size, scale and specification of the building while it was being built.
A public inquiry highlighted a number of issues: the use of a fast-track Construction Management procurement route was criticised, and 'administrative oversights' were quoted in the process. There was also concern over a lack of communication between parties to the contract.
So what can be done?
We estimate that more than £100m is spent every year in the UK on construction adjudication alone.
On top of that you would need to add in other, more expensive methods of dispute resolution – a large construction arbitration or court dispute may reach tens of millions of pounds.
Disputes continue despite new technologies such as BIM and the increasing use of technology and pre-fabrication in construction. What is the solution?
There are many factors involved in reducing the cost of disputes. Education in the following areas is critical:
Contracts: Failure to properly administer a contract is cited as the number one cause of disputes. Understanding and managing the contract is critical. The contract will include 'conditions precedent to entitlement' and 'notices clauses' which must be carefully controlled. Whether NEC3, FIDIC or a local or bespoke contract, each will contain different provisions. The risks of modifying them, and their interaction with the local law will vary significantly.
Records: The mantra over the past 15 years has been "Records, Records, Records". It is critical to have good, ordered and ideally, electronic records. Such order helps to identify liability, mitigation and culpability in the event of a dispute – and contribute to managing the project as it progresses. The better the records, the more likely costs in a dispute can be minimised.
Technology: Harnessing the latest technological developments will be key to disputes in the future. The use of tools such as BIM, computer aided graphics and other techniques can help ensure all parties understand your explanation.
Approach: There are many routes to resolving a dispute and many requirements for dispute resolution in different forums, different countries and jurisdictions. The privacy of so many systems means that it's essential to learn from those involved in the process how they work.
• Originally published 5 October 2015. Article amended 29 October 2015 to replace the Panama Canal project with Boston's 'Big Dig'.
• Stuart Wilks is a director at Hill International. These issues are discussed at Masterclasses organised by Hill International and the CIOB. More information is at www.hillintluk.com