Elevator buttons you press with your feet are among the features of a 12-storey commercial tower opening this year in Chicago that developers say will be among the first designed to respond to coronavirus.
The 8,400 sq m Fulton East office tower, designed by Lamar Johnson Collaborative and developed by Parkside Realty, was originally set to open in the spring, but concerns over Covid-19 pushed it back to August to allow late design changes.
"At the time Covid-19 hit, our team immediately pivoted to research how to best address the concerns that we understood it would raise for tenants and their employees," Bob Wislow, chairman and chief executive of Parkside Realty, told Forbes magazine.
Among the changes was a decision to make the world's first new-build installation of "Toe-To-Go" lift controls developed by Canadian firm MAD Elevator, which uses foot-activated buttons.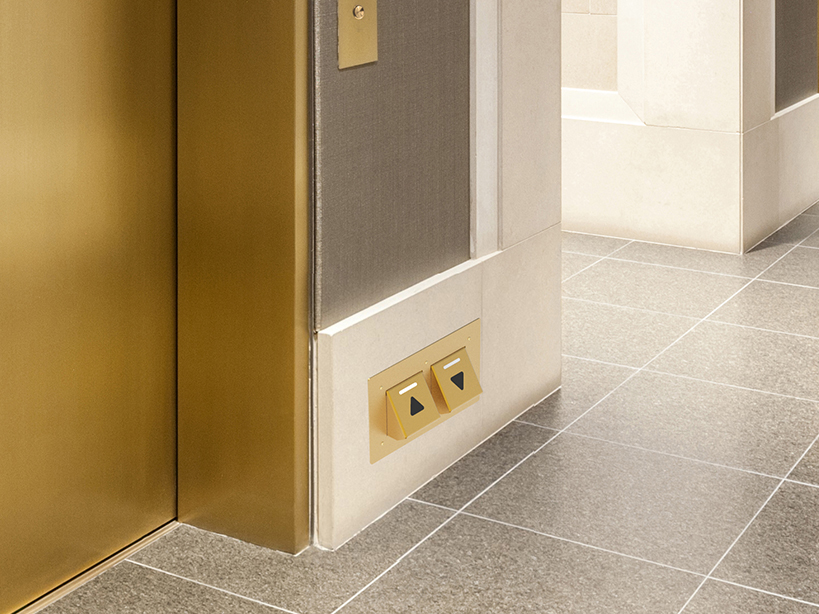 MAD Elevators' image of its Toe-to-Go lift call system
It will also employ a surface disinfection system produced by Virginia-based airPHX – "air-fix" – wall mounted devices that use cold plasma technology to purify the air.
There will also be thermal scanning at the entrance to check body temperatures and a security system that uses mobile phones for access.
A microbicidal paint is being used in the fit-out that kills pathogens that land on its surface, and all washroom fixtures have touch-free controls and a hydrophobic glaze on toilets and basins.
Fulton East has ground-floor retail topped by 54 parking spaces, above which are office floors, topped by a landscaped rooftop deck.
Top image: Lamar Johnson Collaborative's rendering of Fulton East
Further reading: