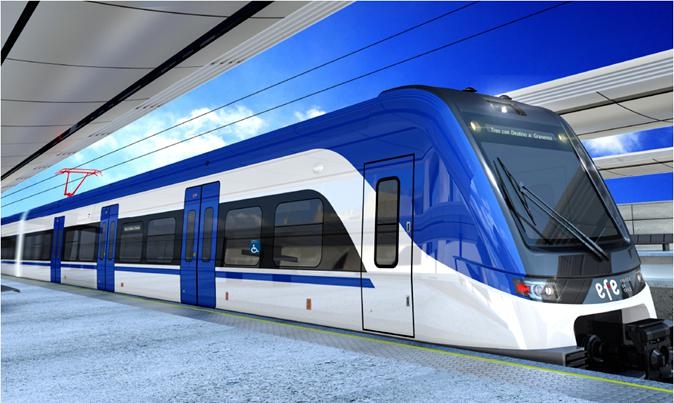 Chinese rail equipment maker CRRC has won a contract to build electric trainsets for Chilean State Railways (EFE).
CRRC, in a consortium with local rail services company Temoinsa, will supply 32 units for Santiago's broad gauge suburban network, the largest single stock order in EFE's history.
The units will be made up of three coaches with a maximum capacity of about 800 people, and an operating speed of 140km/h.
According to CRRC, the units will have "advanced design concepts", including lightweight materials, intelligence, environmental friendliness, and will be able to be upgraded to use lithium-ion batteries.
Delivery of the trains is expected to start from 2025, when they will improve travelling conditions for some 1 million residents along the line.
Twenty-two units will operate on a newly built, 61km commuter line running southwest from Alameda station in Santiago to the city of Melipilla, with the remaining 10 ordered for another new route running north from Alameda to Quinta Normal and Batuco.
The fleet forms part of EFE's plan to triple passenger traffic to 150 million a year by 2027. The service to Melipilla is expected to carry 57 million and Batuco a further 35 million.