22 October 2013
China and Afghanistan have agreed to strengthen their economic partnership following a visit of Afghan officials to China a few weeks ago.
Afghan deputy minister of public works Ahmad Shah Wahid told Trend news agency that the meeting included talks about purchasing equipment from China for road and rail construction.
The railway in question will connect central Asia to the Persian Gulf countries through Afghanistan.
"Some sections of the railway that connects China and Afghanistan through Tajikistan are under construction," Wahid said.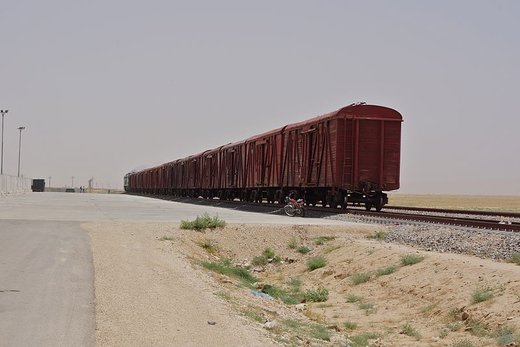 This train in Afghanistan could one day run from China through Afghanistan to the Persian Gulf countries (Credit: Julian-G Albert/Wikimedia)
As well as providing equipment to Afghanistan for this railway, China expressed its desire at the meeting to run the construction project too.
Wahid explained: "China, as well as Tajikistan, Uzbekistan, and Kyrgyzstan is very interested in implementation of this project."
Experts believe the infrastructure projects will be a powerful impetus to the Afghan economy.
Discussions also included investment in Afghanistan by Chinese private companies.
Source: azernews.az