China Railway Group and Papua New Guinea (PNG) this week signed agreements for three projects worth about $4bn, a quarter of the tiny country's GDP, to upgrade 1,600km of highways and give PNG its first modern road network.
At present, the capital Port Moresby is not linked to any major towns, and most highland villages can only be reached by light aircraft or on foot.
The country's main road, the Highland Highway, is a single carriageway pocked with potholes.
The scheme will involve $3.5bn of work and will include a total of 1,600km of roads. Those affected will be:
The Ramu Highway between Watarais and Madang
The Gulf-to-Southern Highlands highway
The Sepik Coastal Highway between Wau to Bulolo
The Magi Highway between Hoskins and Kimbe
The Bougainville Road between Tari and Pori
The other projects include two special economic zones for the industrial processing of agricultural produce. One of these is will be a 150ha development in Eastern Highlands Province and the other will be a 130ha project in Western Highlands Province.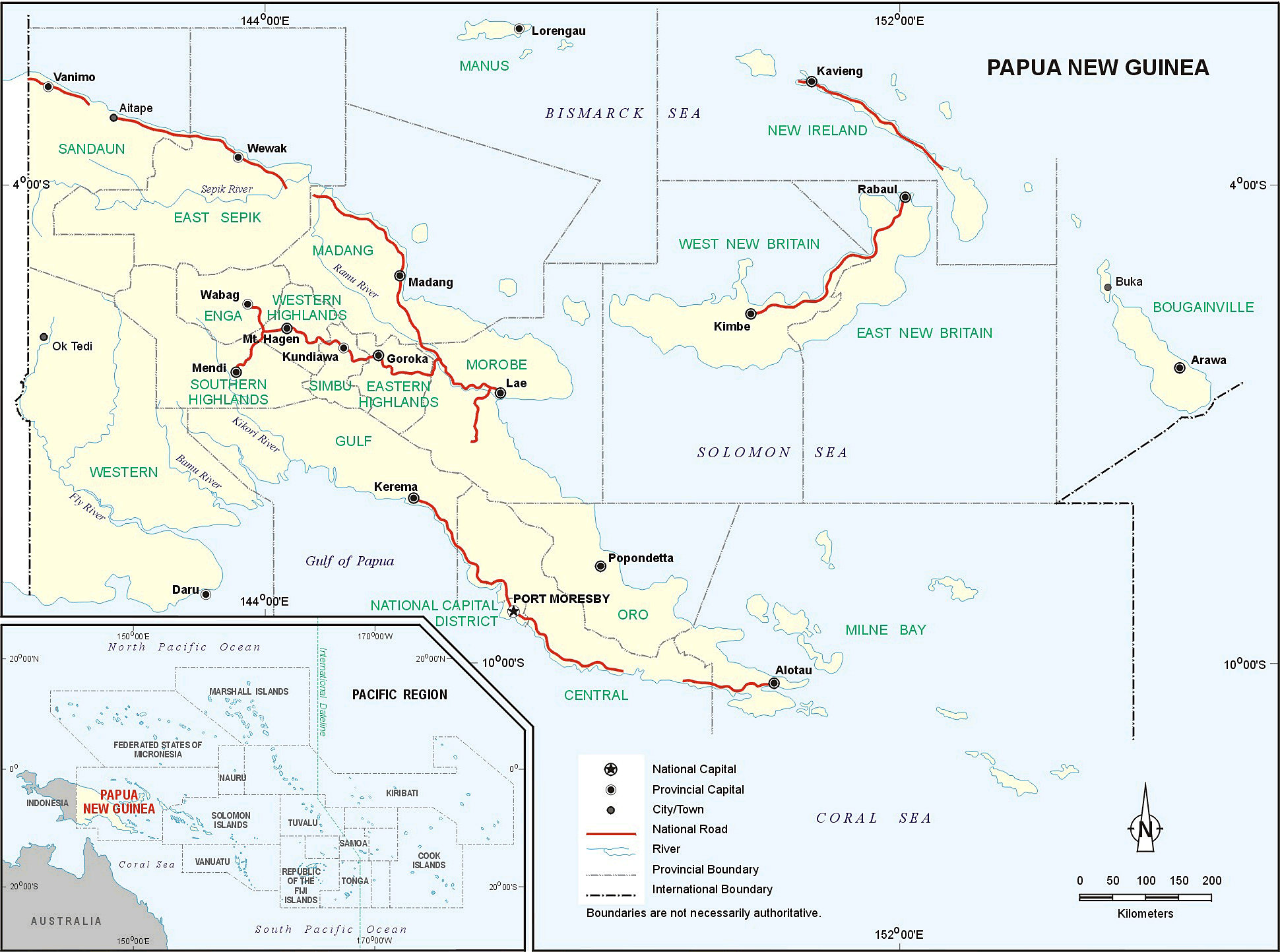 PNG's minimal road network now
There will also be a $32m scheme in the eastern highland town of Goroka to improve the water supply to Eastern Highlands Province.
Prime Minister Peter O'Neill said the deal was the result of PNG's place in the maritime element of the Belt and Road initiative, China's grand strategy for developing trading relations and investment markets in Australasia and Eurasia.
The deals were signed with PNG regional governors and Zhang Zongyan, the president of China Railway Group.
The first project to be developed will be the highlands industrial parks, which will concentrate on export crops such as mushrooms, rice and livestock. A scientific and technological research base and training centre will help promote the modernisation of PNG agricultural science.
The high-priority economic road project plans to upgrade the 10 roads that will link and connect the whole of PNG.
The economy of PNG, which is based on exports of gold, copper, natural gas, palm oil and coffee, is presently undergoing a boom thanks in part to its access to Chinese capital. GDP has risen from $2bn in 2002 to $16.9bn in 2016.
Top image: Road travel in PNG: just using a four-wheel drive may not be enough to get you there (Dreamstime)
Further Reading: