10 January 2014
China has agreed a loan of $6.5bn to finance the construction of a major nuclear power project in Pakistan's port city of Karachi.
Financing documents seen by Reuters showed that China National Nuclear Cooperation (CNNC) has promised to grant a loan of at least $6.5bn to finance the $9.59bn project, which will have two reactors with a capacity of 1,100 megawatts each, Reuters reports.
Pakistan's prime minister Nawaz Sharif broke ground on the project in November 2012 but officials have provided few details on its financing.
As part of the deal China has also waived a $250,000 insurance premium on the loan, two anonymous sources in the Energy Ministry confirmed.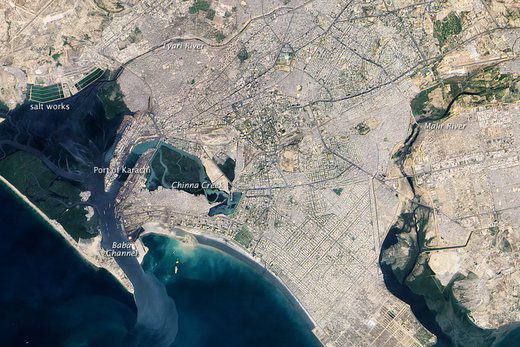 A major nuclear power project will be built in Karachi, Pakistan (Wikimedia Commons)
"China has complete confidence in Pakistan's capacity to run a nuclear power plant with all checks in place," said Ansar Parvez, chairman of the Pakistan Atomic Energy Commission.
Mr Parvez declined to give more details of the funding but said it would be completed by 2019 and each of the two reactors would be larger than the combined power of all nuclear reactors now operating in Pakistan.
Pakistan generates about 11,000MW of power while total demand is about 15,000MW.
By 2050, Pakistan hopes to produce more than 40,000MW of electricity through nuclear plants.