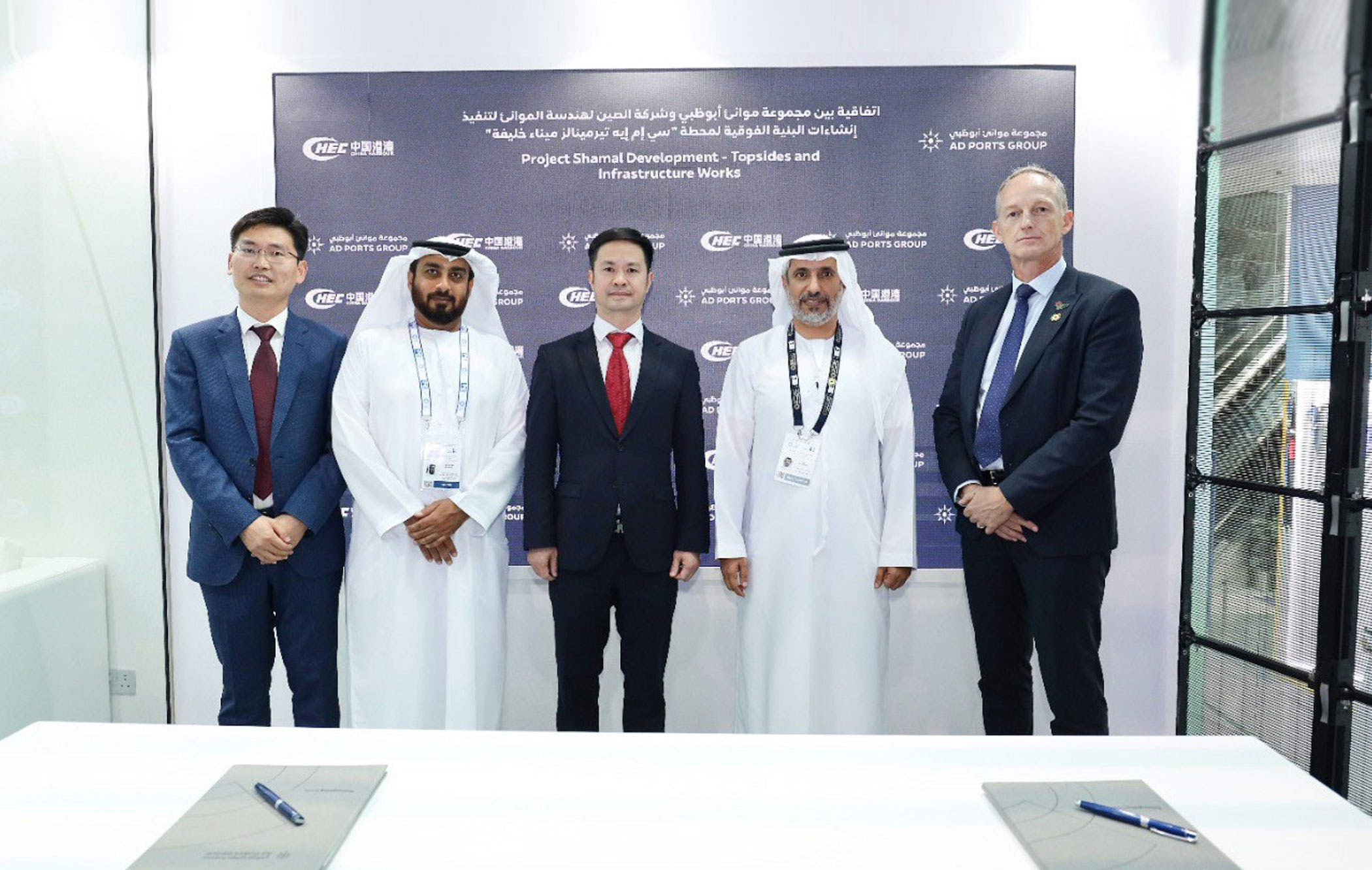 China Harbour Engineering Company (CHEC) has been hired to build Khalifa Port in Abu Dhabi, which is being developed by CMA Terminals (70%) and AD Ports Group (30%).
CHEC will build 28 office and utility buildings, create around a million sq m of yard paving, and build access roads.
The terminal's developers want it to start operating in the first half of 2025.
They said its administration building will be net-zero carbon thanks to renewable energy sources and offsets.
The port will have an initial capacity of 1.8 million twenty-foot equivalent units and will be integrated with Etihad Rail.

Yang Zhiyuan, chief executive of CHEC Middle East, said: "We are proud to be selected for this flagship project, contributing to the development of what will be one of the most advanced terminals in the region. In particular, we will ensure that the design and construction of buildings and topside infrastructure will meet the highest architectural and sustainability standards."