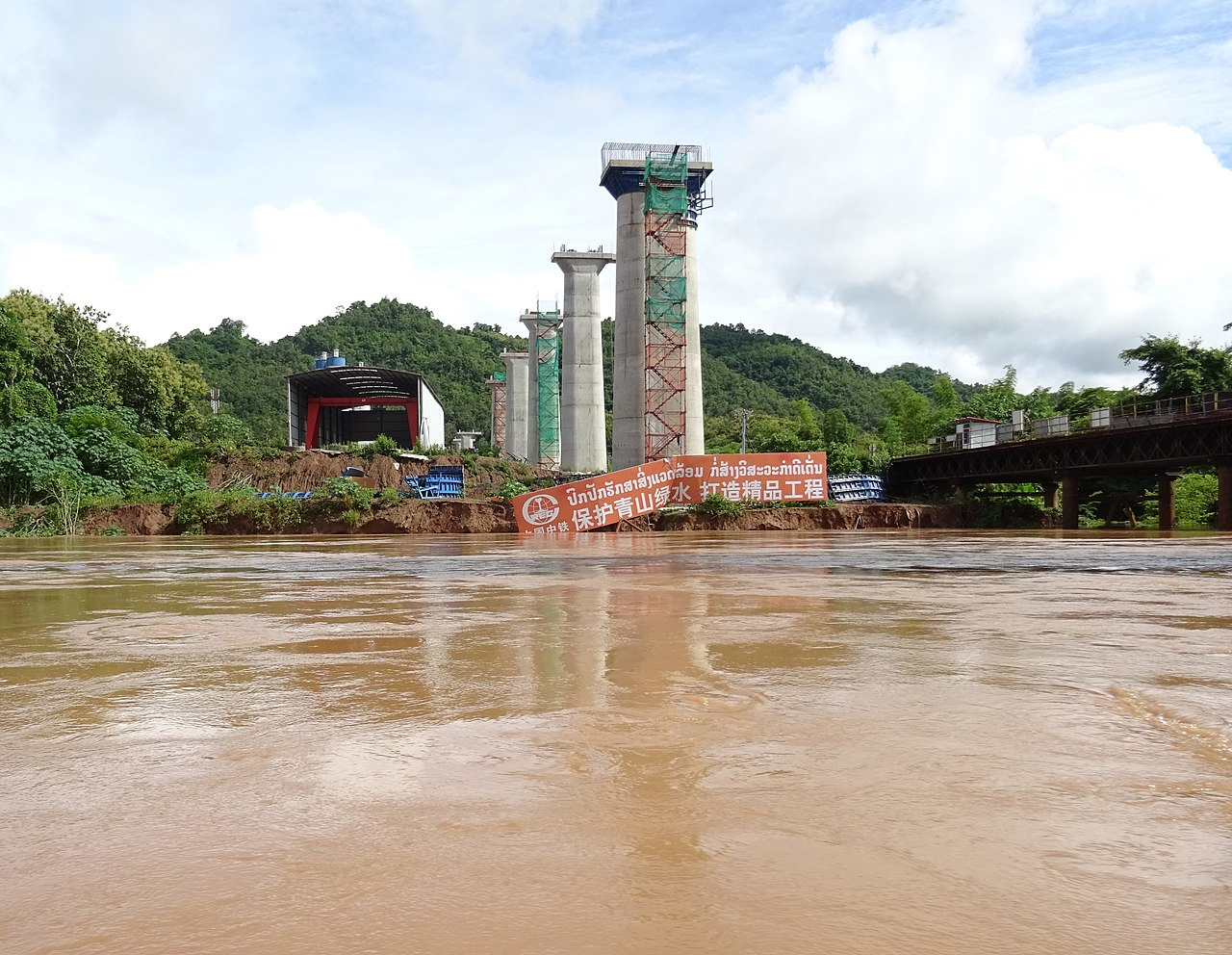 China Railway Group has laid the final 500m-long section of "seamless rails" on the 471km-long China-Laos railway in time for the project to meet its target opening on 2 December, the country's national day.
The work was carried out by the company's subsidiary, the China Railway No 2 Engineering Group (CREC-2) in a southern suburb of Vientiane, the capital of Laos.
The railway, like most modern lines, is using "continuous weld" technology to reduce the number of rail joints, and therefore decrease the system's maintenance needs and improve the smoothness of ride.
According to the joint venture Laos–China Railway Company (LCRC), which is overseeing the railway's construction and operation, CREC-2 completed its last weld on Thursday.
Work on the scheme began in December 2016. Xiao Qianwen, the LCRC general manager, told the Xinhua news agency on Friday that the Chinese engineers have built 75 tunnels, 165 bridges and 20 stations since May 2020. It is presently undergoing final inspections.
When commissioned, the electrified line will run from the town of Boten on Laos' border with China to Vientiane at a speed of around 160km/h.
The project is expected to have a cost of about $6bn, of which $3.6bn is being covered by a loan from the Export-Import Bank of China, with the remainder being raised by LCRC. This is about a third of Laos' GDP, which has raised concerns about repayment.
Laos is the only landlocked country in Southeast Asia, and its economy is dominated by subsistence rice farming that is largely outside the money economy. Even so, its GDP has been growing at a rate of 6% in recent years, and the project is expected to increase this by boosting the tourism industry, presently the country's most dynamic sector.
Soulivath Souvannachoumkham, director-general of External Finance and Debt Management at the Laotian Ministry of Finance, told The Bangkok Post: "One of the major policies of the government is to develop the country's land links. And we have realised that it is difficult to achieve the target outlined by the government without the railway.
"We all know that one of the bottlenecks to the economic development of Laos is that we don't have sea transport, making it difficult for shipments between cities and districts, and for trade and economic development. Once the railway is completed, it will help reduce transport costs by about 50%."
Image: A bridge over the Mekong under construction in Luang Prabang Province (Christophe95/CC BY-SA 4.0)