China's president Xi Jinping sparked a property-buying stampede on Saturday, 1 April, when he said a major new urban area would be created 100km south of Beijing to mimic the galloping success of Shenzhen – but in a sustainable way.
Called a "major historic and strategic choice" and "a strategy crucial for a millennium to come", the "Xiongan New Area" in Hebei province will eventually cover 2,000 square kilometres, and is intended to draw off some of the commercial and industrial activity of the capital, Beijing.
But unlike Beijing, which is blighted by congestion, sprawl and air pollution, Xiongan is planned to be a model for sustainable development. Xi said it should be a "green, modern and smart area with a beautiful environment, high-end industries and efficient transportation", reports state news agency Xinhua.
The priority would be on protecting local ecosystems and avoiding the "pollute first, treat later" philosophy that marked China's long struggle for economic development, said Xinhua, adding: "Xiongan will be an answer to China's growth conundrum: breakneck urban sprawl must give way to a balanced and inclusive development strategy."
Xi's surprise announcement was met with a literal stampede, as investors hurried to Hebei to buy property, Bloomberg reported.
"Highways were clogged … with some camping outside property agent offices overnight, according to local media reports. On Sunday the government banned all property sales in the zone to stem speculation, according to the National Business Daily," the agency said.
There was also a financial stampede as investors rushed to buy stocks associated with construction.
Remember Dongtan?
The question of whether Xiongan will succeed has sparked debate.
Recently local governments in China have tried to create special economic zones, including Tianjin's effort to develop the New Binhai Area and Fujian's plan for a free trade zone on the Taiwan Strait, but they haven't been able to replicate the success of Shenzhen, which went from a small fishing town in the shadow of Hong Kong to a throbbing metropolis of millions after Deng Xiaoping tested the free-market waters by making it a special economic zone in 1980.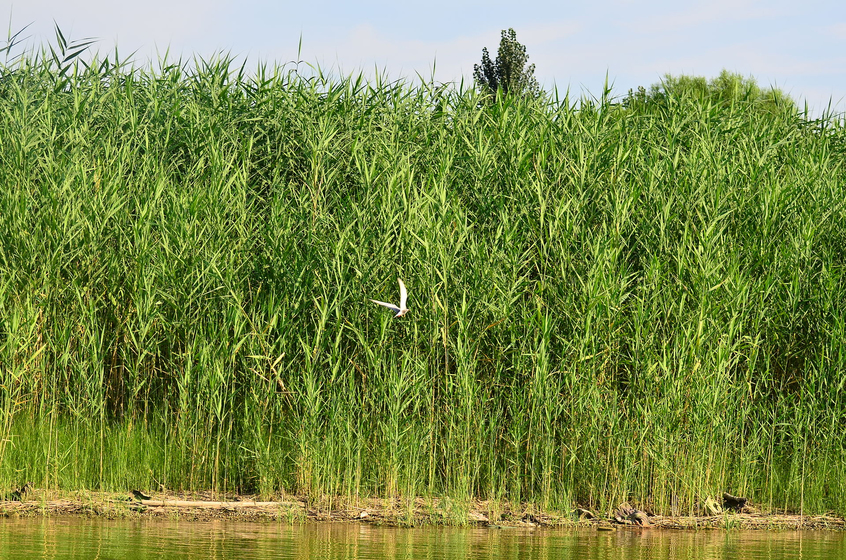 The success of sustainable development will be apparent from the fate of Lake Baiyangdian (Fanghong)
Nor is Xiongan China's first stab at iconic "eco-city" building. Grabbing headlines 12 years ago was the ambitious plan for Dongtan, on an island off Shanghai. Brainchild of the Shanghai Industrial Investment Company, and master planned by Arup, this demonstration city was intended eventually to be a beacon of sustainability accommodating half a million people, but it never happened. There were rumours that it fell victim to friction between Shanghai politicians and the national government of Hu Jintao and Wen Jiabao.
Xiongan may be different, comments the South China Morning Post, because of its scale and the fact that it comes directly from President Xi.
Like a brand new New York
The idea of Xiongan is to gradually relocate Beijing's industry there, leaving the capital free to concentrate on being the administrative centre of the country.
"I would liken it to the development of a brand new New York City, with Beijing as Washington," Bill Bowler, a trader at Forsyth Barr Asia in Hong Kong, told Bloomberg.
It is also intended to advance the development of "Jing-Jin-Ji", a name given to the triangle between Beijing, Tianjin and Hebei, which has so far been immune to the development seen in Beijing.
This scheme, which is presently being supported by 700km of high-speed rail projects, is intended to revitalise the port city of Tianjin and make it a centre for advanced manufacturing and international shipping.
The Xiongan plan will involve a massive building programme around Baiyangdian Lake. The first phase of the development envisages a 100-square-kilometre urban zone covering three counties that have a combined economic output of just $3bn, compared to Beijing's $300bn.
In the long term, Xiongan will expand to 2,000 square kilometres.
The sustainability of Xiongan will be measurable by how well Lake Baiyangdian copes with the new zone. The lake, which is the largest in northern China, is home to about 50 species of fish and multiple varieties of wild geese, duck, and birds. However, since the 1980s it has been subject to pollution by industrial run-off and the over-extraction of groundwater.
The city government of Baoding plans to solve this problem over the course of the next 10 years at a cost of $1.2bn.
Top image: Rush hour in Beijing: The new Xiongan zone is intended to avoid sprawl and congestion (Alex Needham/Creative Commons)
Further Reading: