China State Construction Engineering Corporation (CSCEC) announced yesterday (2 January) that it had completed its section of the $1.7bn Temburong Bridge in Brunei, which will provide a land link between Bandar Seri Begawan, the capital of the sultanate, and the Temburong district.
CSCEC began work on the CC4 package of the bridge in October 2015. This consisted of a 12km-long prefabricated viaduct over the mangrove swamps of the Labu Forest Reserve.
The Chinese contractor, presently the largest in the world, told the Xinhua news agency that the conditions on the north coast of Borneo had been "very harsh", with high heat and humidity, no fresh water, power lines or mobile phone services in the project's early stages.
To protect the environment, the sections of the viaduct were craned into position using "fishing technology", which allows mechanical equipment to avoid damage to rainforest vegetation.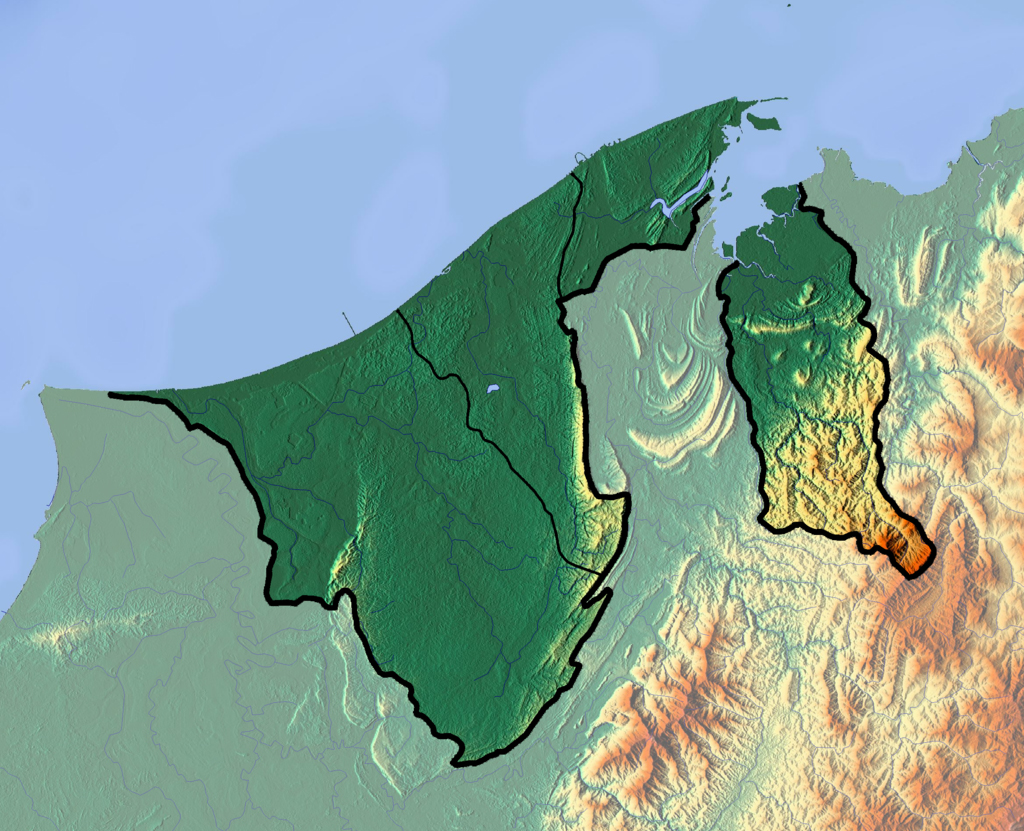 Brunei is divided into two by the Malaysia (Dr Brains/GNU)
Wang Xiaolin, president of the Chinese Enterprise Association in Brunei, told Xinhua: "The successful completion of the CC4 section fully demonstrates the technological strength and innovation capability of Chinese companies, and has generated good economic and social results."
The other main contractor for the project's civil engineering packages is Korea's Daelim. It will handle the parts of the scheme that cross Brunei Bay, including two cable-stayed decks and a viaduct.
Brunei is divided into two areas by the Malaysian state of Sarawak. The bridge will link the two by means of a 30km bridge and causeway, thereby reducing travelling time from two hours to less than 30 minutes. The bridge section will become the longest in Southeast Asia behind Malaysia's 24km Second Penang Bridge.
Top image: An artist's impression of the finished crossing (Daelim)
Further reading: