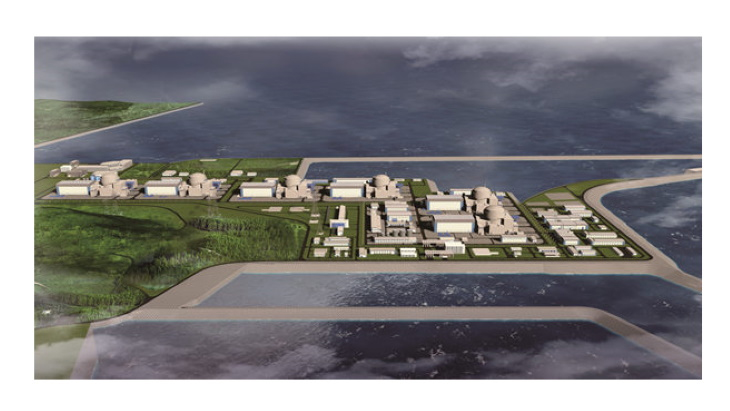 China has approved plans worth $11.5bn to add four reactors to its civil nuclear power programme. Two will be built at the Zhangzhou nuclear plant and two at the Lianjiang plant, both of which are under construction in the southeast of the country.
The Zhangzhou site in Fujian Province will have two CAP1000 units to add to the four Hualong Ones being built as part of the project's first phase. Lianjiang, which is in Guangdong Province, will have two Hualong Ones as its first phase.
The decision to approve the projects was taken during a 14 September meeting of the State Council, China's cabinet, chaired by Premier Li Keqiang.
The CAP1000 and the Hualong One are both third-generation designs. The former is based on US engineer Westinghouse's AP1000 unit and the latter was developed by the China General Nuclear Power Group (CGN) and the China National Nuclear Corporation from French technology. Both have a rating of around 1.2GW.
The Zhangzhou project is being developed by CNNC and Lianjiang is a project of State Power Investment.
State Power, or SPIC, is the third and smallest of China's nuclear builders, with six reactors in operation, four under construction and a number in the planning stage.
The decision follows an announcement in April this year that the country would spend $18.7bn on six reactors. Again, they came in pairs, and were earmarked for existing sites at Sanmen, Haiyang and Lufeng.
China had 53 nuclear plants at the end of 2021 with a total generating capacity of 55GW. The country plans to expand this to 70GW by 2025 and up to 150GW by 2030, at which point it is likely to become the world's largest generator of nuclear energy, ahead of the US and France.
Construction of Zhangzhou 1 began in October 2019, with unit 2 starting in September 2020. The reactors are scheduled to enter commercial operation in 2024 and 2025. Four further CAP1000s are planned for the second phase of the Lianjiang project.