China is about to open the world's largest "spokeless" Ferris wheel in Weifang City, Shandong Province.
With diameter of 125m and total height of 145m, it is 10m higher than world-renowned "London Eye".
Built on the Bailang River Bridge, the wheel will have 36 cabins, each carrying 10 people, offering them birds-eye views of the Bohai Gulf estuary during the 28-minute round (literally) trip.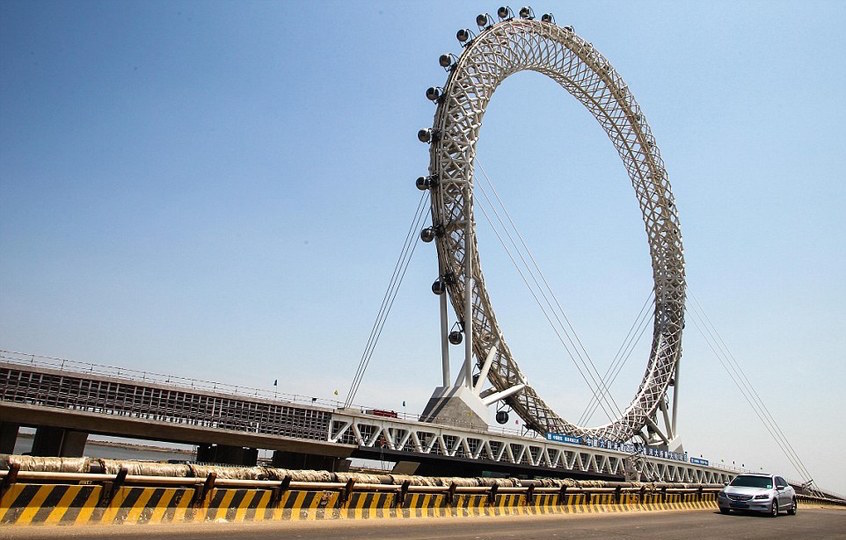 Some 4,600 tonnes of steel were used to create the latticed tube of the giant wheel's rim, dubbed the "dragon's spine", and its mammoth supports.
But while the wheel is futuristic and visually striking, it raises the question: without a hub and spokes, how does it spin?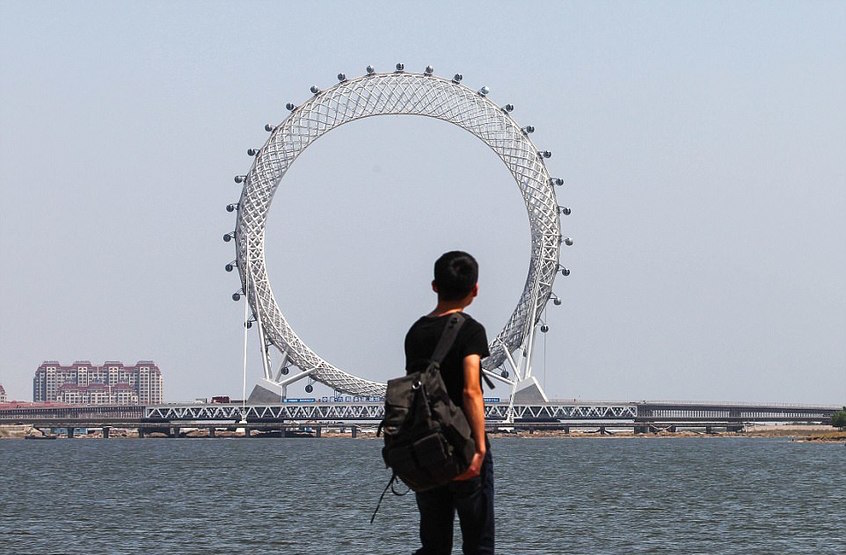 The answer is, it doesn't.
Instead, the cabins rotate around the stationary rim pulled by built-in running gears, Sun Xuping, general superintendent of China Construction Sixth Engineering Division, told Tianjin Tourism Information Network.
Images by Xinhua