Shenzhen-based architect Studio 10 has designed the interior of a hotel as a tribute to the impossible art of Dutch artist MC Escher.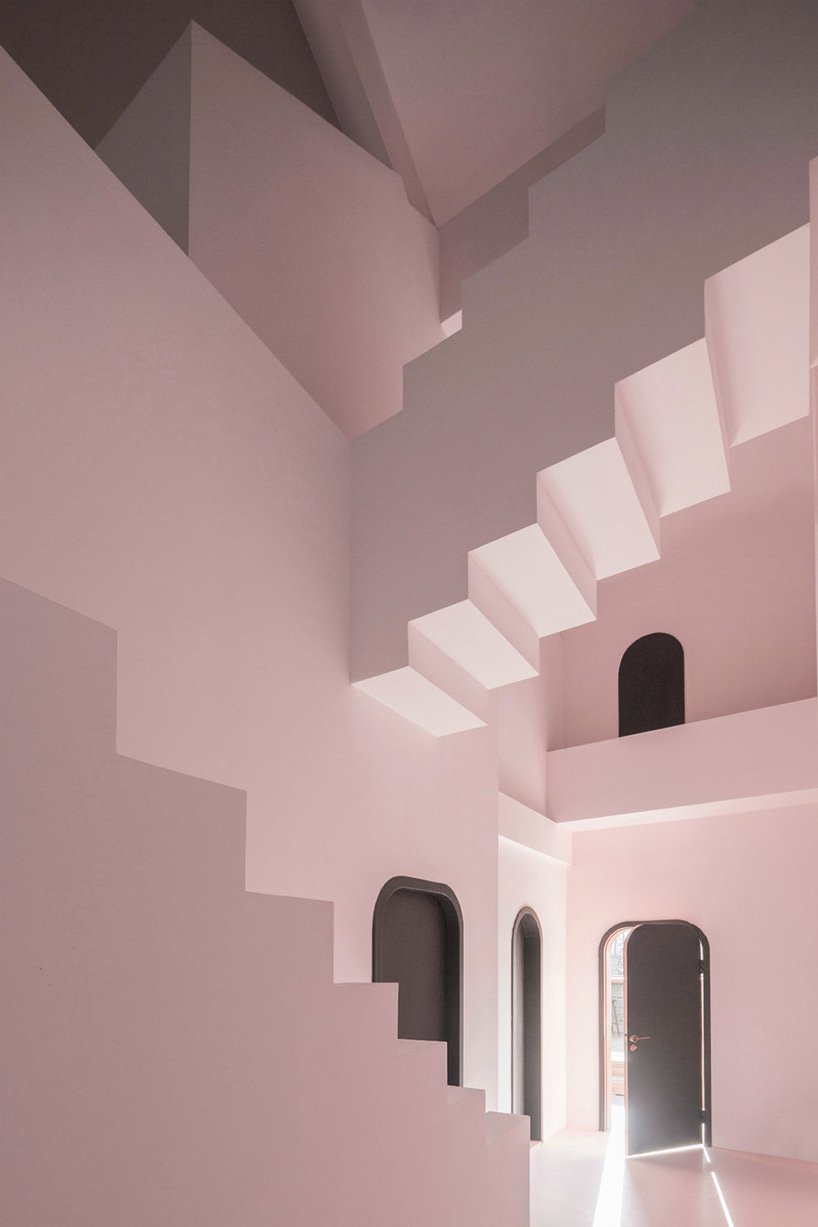 The Other Place is a guesthouse located in Pingle County in China's southeastern Guangxi province. Studio 10 describes its 70 sq m rooms as a "mysterious, infinite and impossible spaces with a seamless transformation between 2D and 3D, as well as optical illusion elements".
The rooms have been designed to be "surreally fresh, far from the chaos of mundane daily life", where "fixtures and electronic appliances have been hidden behind a series of black-painted doors".

Intriguingly, Studio 10 ends its brief description of the project saying: "Anti-gravitational stairs lead to black doors, behind which there could be a trail leading to a secret forest – or some other unexpected findings that will surprise you."
Images courtesy of Chao Zhang, the Other Place and Studio 10