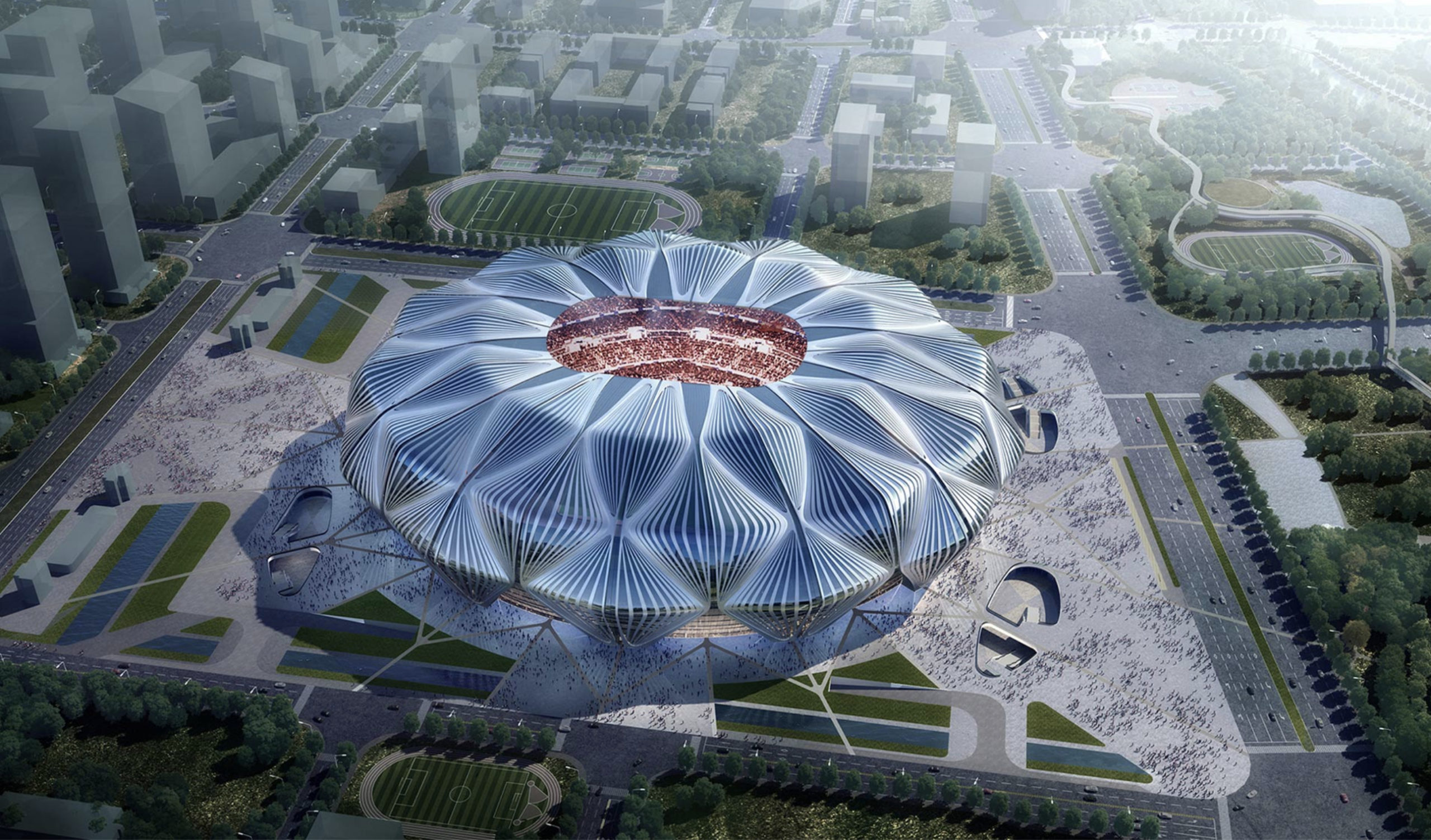 Chinese authorities have taken over the Gensler designed, under-construction Evergrande Guangzhou Football Stadium, commissioned by indebted property developer Evergrande, which was due to become the world's largest football stadium by capacity, according to Reuters.
Citing a source with direct knowledge of the matter, Reuters reports that government will either sell or take over the stadium, where construction stopped at least three months ago owing to Evergrande's liquidity crisis.
If a buyer cannot be found for the stadium, ownership would be transferred to state firm Guangzhou City Construction Investment Group (GCZI), Reuter's source said.
The 100,000-capacity ground was planned to be the home ground for Guangzhou Evergrande, a team in China's Super League.
Work on the stadium began in April 2020, with an estimated cost of $1.7bn. It was due to be completed by the end of 2022.
Government-affiliated newspaper Global Times last week reported that the stadium's land had been reclaimed by local government for auction, and that if no company submitted a bid it would be transferred to GCZI, the third largest holder of Evergrande shares, at its reserve price.
Bloomberg reports that Evergrande's share price dropped 8.8% last week following chairman Hui Ka Yan's sale of stock at a discount.