A bridge over the Yellow Sea in China has been updated to include lighting that can display 16.7 million colours.
The Binhe Yellow River Bridge is located in Yinchun, the capital of northern China's Ningxia Hui Autonomous Region and opened to traffic in April 2016 after 28 months of construction.
The double-cable suspension bridge connects Yinchuan city center with the Binhe New Area.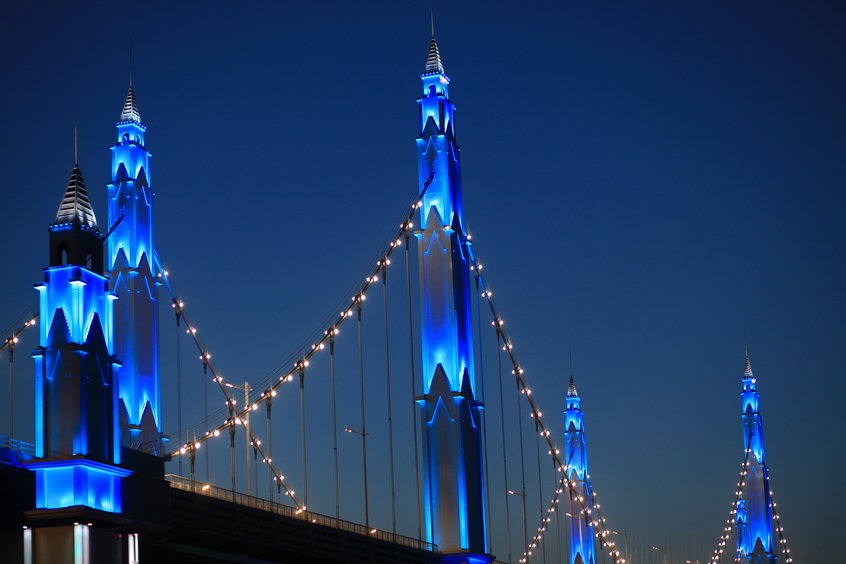 The bridge is 6,587m long and eight lanes wide, is supported by six 98m tall towers, each with cables that span to a total of 218m. It was designed by the Shanghai Municipal Engineering Design Institute.
The bridge which spans the entire width of the Yellow River, the sixth longest river system in the world, now contains lighting by Philips.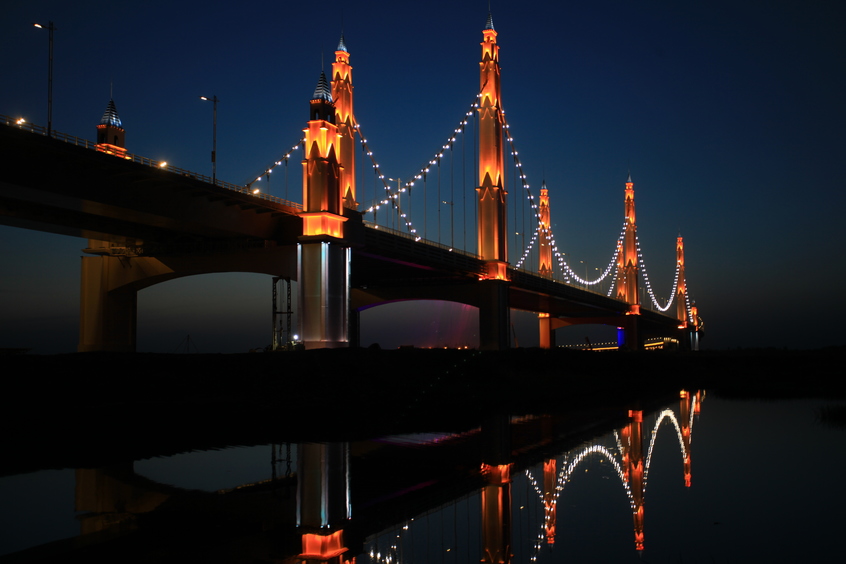 Philips say that when the lights are illuminated at night, it will give the illusion that "a waterfall is running right under the bridge".
Compared to conventional lighting, the new long-life LED system can deliver energy savings of 75%, as well as saving on operation and maintenance costs.
Images courtesy of Philips