Angolan President Jose Eduardo dos Santos has laid the symbolic first stone for the Caculo Cabaca dam, the most important power project in the history of Angola.
The $4.5bn scheme, which is being financed by the Industrial and Commercial Bank of China, will be constructed by the state-owned China Gezhouba Group (CGGC). When complete it will generate 2.2GW of electricity from the Kwanza river, at a site about 200km southeast of Luanda.
Addressing the opening ceremony on Friday, Baptista Borge, the minister for energy, said the project would "solve the power shortage in Angola and play an active role in increasing employment of the country", Xinhua reported.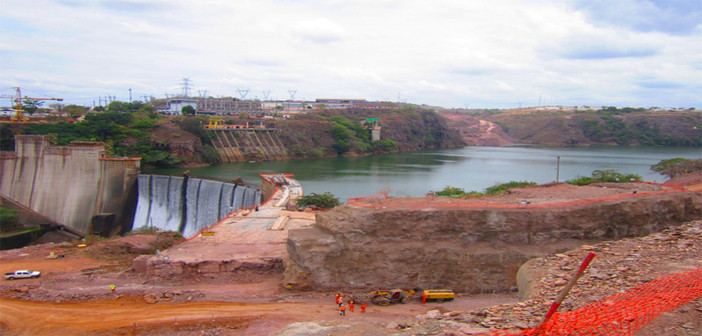 Render of the hydroelectric dam on the Kwanza River, Angola (China Gezhouba Group Corporation/chinapower.com.cn)
Ren Jianguo, deputy general manager of CGGC, said Caculo Cabaca was the largest hydropower scheme to be constructed by a Chinese company in Africa. Upon completion, he added, it would supply more than half of the country's electricity needs. It will also provide a surplus for export to Namibia and South Africa.
At present only about 30% of Angolans have access to grid electricity.
The dam will be 156m high and 1,200m long, and will create a 24,000ha reservoir. Construction is expected to take 80 months and during the busiest period it is expected to create nearly 10,000 jobs for Angolan workers.
When complete, CGGC will operate and maintain the plant for a period of four years while Angolan technicians and engineers are trained to take over. Â 
Top image: The Kwanza river is the key to powering Anglola (Creative Commons)
Further Reading: