Jordan's prime minister Abdullah Ensour met yesterday with a Chinese state-owned firm to discuss the possibility of it building his country's national railway project.
Ensour was briefed on the credentials of China Railway Oriental International Construction Company, a subsidiary of state-owned China Railway Engineering Corporation, as well as the company's plans to expand its investments in Jordan.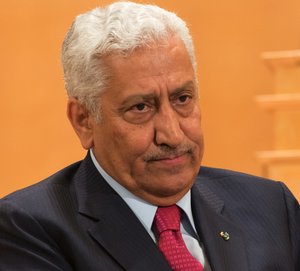 Jordan's prime minister Abdullah Ensour (Wikimedia Commons)
According to Jordan news agency Petra, the Chinese delegation visited to familiarise itself with the Jordanian investment environment and opportunities available, including the conditions of investment in mega projects such as the national railway venture.
The Chinese team is also due to discuss the terms for launching an industrial zone for Chinese companies to attract export industries and also to look into the prospect of setting up an car-making factory.
Ensour welcomed Chinese capital, saying the government promotes investment that serves the development process, the transfer of technology and the employment of Jordanians. 
He said Jordan had a special interest in the national railway project within a regional rail link project.