11 December 2013
A Chinese businessman best known for winning a contract to build a canal across Nicaragua now says he will front a $3bn joint venture to construct a deep-water port and refurbish the Sevastopol port in Ukraine.
Businessman Wang Jing's announcement coincided with a meeting between Ukrainian president Viktor Yanukovych and Chinese leader Xi Jinping, in China, at which Mr Yanukovych was seeking Chinese investment in the country.
The plan, which seems to have caught Ukrainian officials by surprise, emerged as massive anti-government protests continue to unsettle the country.
The project is to be a joint venture with hydrogeology research firm Kievgidroinvest and is expected to break ground by the end of 2014, with the first phase finished in two years, according to Bloomberg Business Week.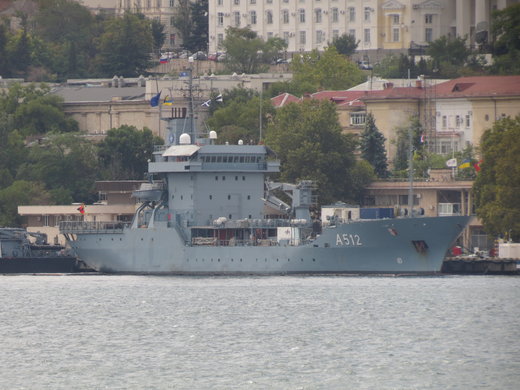 Sevastopol port will be refurbished as part of a proposed venture backed by a Chinese businessman (Wikimedia Commons)
Its initial $3 billion phase is to include an economic development zone with industrial parks. The second phase, estimated at $7 billion, would include an oil refinery, liquid natural gas plant, airport and shipyard.
Ukraine is still in the throes of widespread public protest over the government's sudden refusal to sign a free trade deal with the European Union following pressure from neighbouring Russia.
However, a senior Ukrainian official told Reuters that she had not heard about the project.
"I can say that such project did not pass through our ministry,"Â she said.
Mr Jing became known in June after securing rights from the Nicaraguan government to build and operate a $50bn shipping channel through the country that is to rival the Panama Canal.