Work will go ahead to construct an "elevated island park" in the Hudson River off Manhattan after a judge dismissed a lawsuit from environmental and civic advocates.
The four-acre floating island, to be called Pier 55, was designed by landscape architect Signe Nielsen and Heatherwick Studio. It will house a 700-seat amphitheater as well as gardens.
The $130m park, which has been given the go-ahead by the US Army's Corps of Engineers, will be based on the Hudson River and will sit on 300 pylons ranging from 15ft to 70ft in length.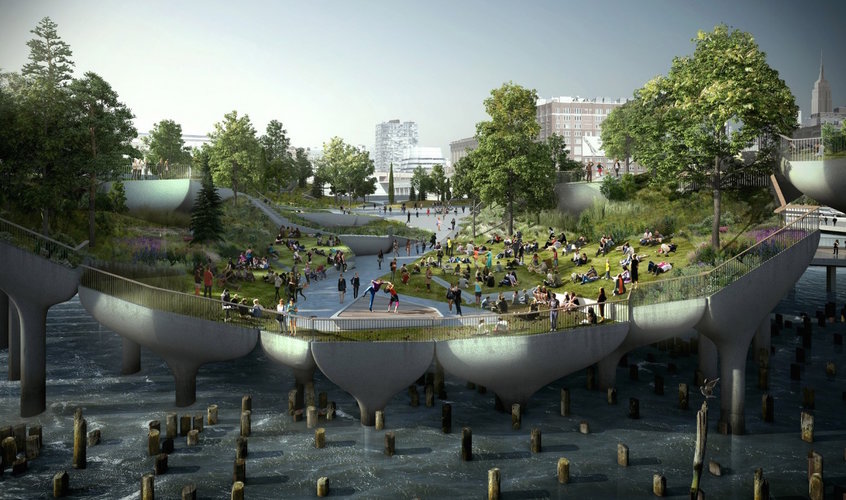 The project will be partially funded by the von Furstenberg-Diller family, with $40m coming from the city of New York.
David Callahan, founder of Inside Philanthropy, a news website for the nonprofit sector, said: "The plans illustrate the sorts of recherché spaces that such projects prioritise: amphitheaters, footpaths, gardens.
"While these are all nice, they fit most neatly into the lifestyles of the affluent, who don't need more open public spaces for things like exercise or family gatherings since they often have second homes outside the city.
"New York will have another striking park, but it's unclear how useful it will be to ordinary people."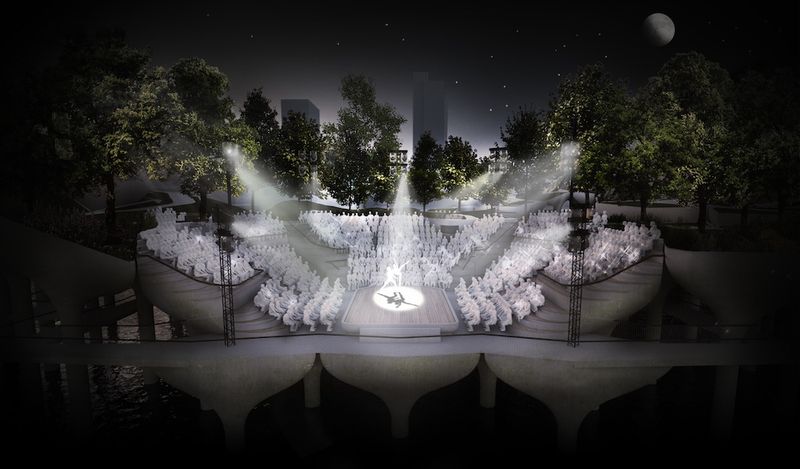 According to the Hudson River Park Trust more than half the events held at the park will charge an entrance fee.
Judge Joan Lobis, who threw out the lawsuit, said: "A significant purpose of maintaining event spaces in the park is to generate funds for the ongoing upkeep of the park, which is surely a park purpose."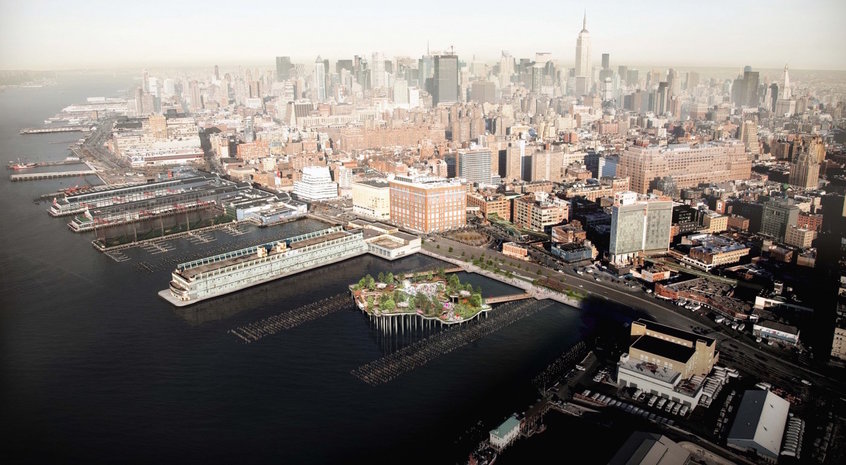 Madelyn Wils, the Hudson River Park Trust President, said the project would be built "in a way that would be respectful of the environment", and Heatherwick Studio notes that it will "provide a fish habitat".
Construction is due to start this year and be completed in 2018.
Images via Heatherwick Studio