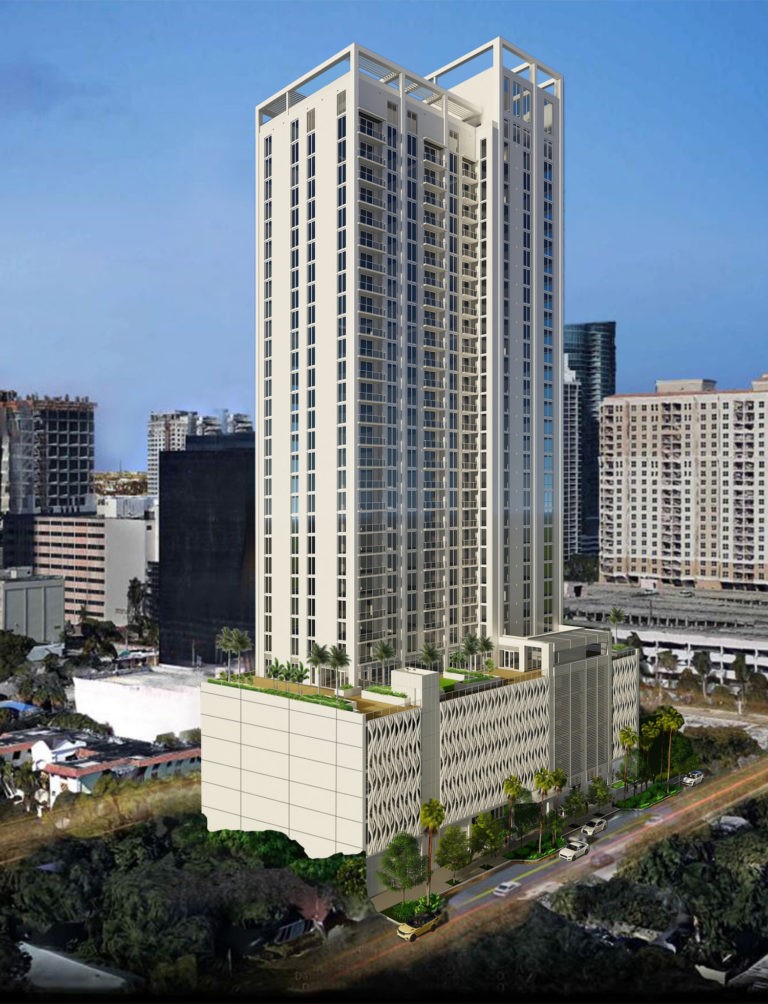 Construction has begun on the 34-storey One River Fort Lauderdale project, which will contain 251 high-end apartments and 2,600 sq ft of ground-level retail space.
Some $97m in funding has been raised by Bank OZK and JVP Management for the project, which is being conducted on behalf of investor Cain International and real estate company Oko Group.
Chicago architect Adrian Smith + Gordon Gill designed the building with local architect Dorsky + Yue International Architecture.
Residences will range from studios to three-bed units, with all residents able to access a fitness centre, hotel-style lobby, co-working lounge and dog spa.
The project is part of Downtown Fort Lauderdale's residential boom, which has grown 40% over the past 10 years by more than 21,000 beds.
Construction on the project is due to be completed in 2024.
Fran Scola, Oko Group's chief financial officer, said: "We're confident in the multifamily market in South Florida as domestic residents and businesses continue to flock to the area, attracted by the region's desirable quality of life, tax-friendly policies and growing creative community."
Jonathan Goldstein, Cain International's chief executive, added: "As South Florida continues to attract world-leading companies, we anticipate a sustained demand for high-quality housing to host its growing talent. Following our success in Miami in both the commercial and residential markets, we are thrilled to extend our partnership with Oko Group with our first investment in Fort Lauderdale."