Zaha Hadid Architects (ZHA) has announced that construction of the Masarycka building in Prague has entered level three, with the structure of the retail levels on the ground and first floors completed.
Work has begun on cantilevered offices and terraced roof gardens on the higher floors.
The seven-storey Masarycka building will be integrated with Czech Railways' reconstruction of the historic Masaryk Railway Station, creating a park above the lines.
The Masarycka project will replace the Havlickova Boulevard car park with a public square. This will be connected to the Prague metro and a planned rail link to Vaclav Havel International Airport.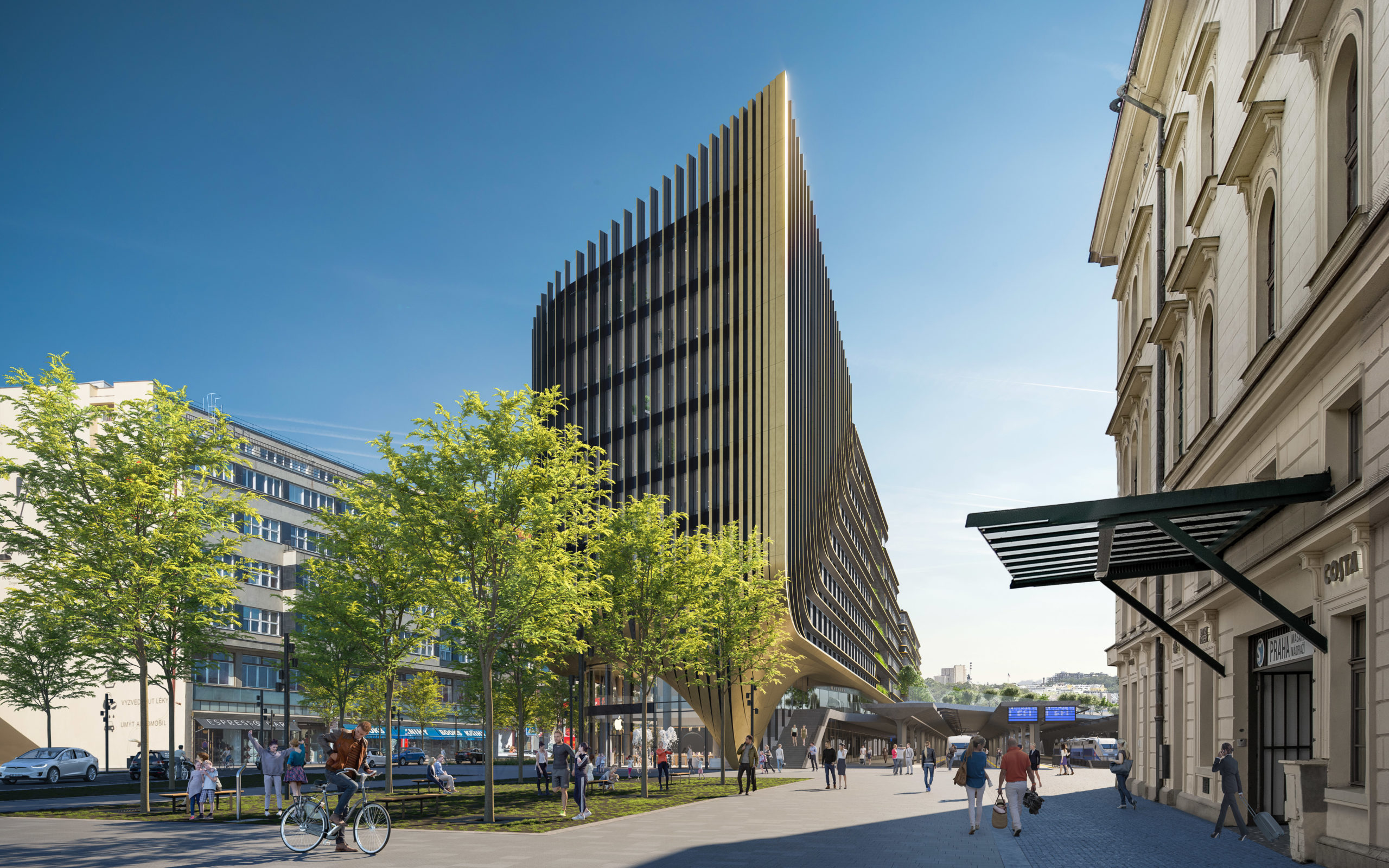 The development hopes to achieve LEED Platinum certification by incorporating green features such as a triple-insulated facade, rainwater collection and solar panels.
The Masarycka is due to open in 2023.
Images courtesy of ZHA/Studio Horak