Construction has begun on the world's biggest reflecting telescope on the Hawaiian volcano of Mauna Kea, despite opposition from local protesters who are claiming that the site occupies sacred ground.
Work on the Thirty Metre Telescope (TMT) began with a "groundbreaking and blessing ceremony", which was delayed for several hours as protesters blocked a road up the mountain.
Since its inception in the 1990s the project has faced criticism from Hawaiians who are concerned about its environmental and cultural impact. In Hawaiian mythology, the volcanic peaks of the island are sacred, with Mauna Kea being one of the most sacrosanct. Ancient Hawaiian law allowed only high-ranking tribal chiefs to visit its peak.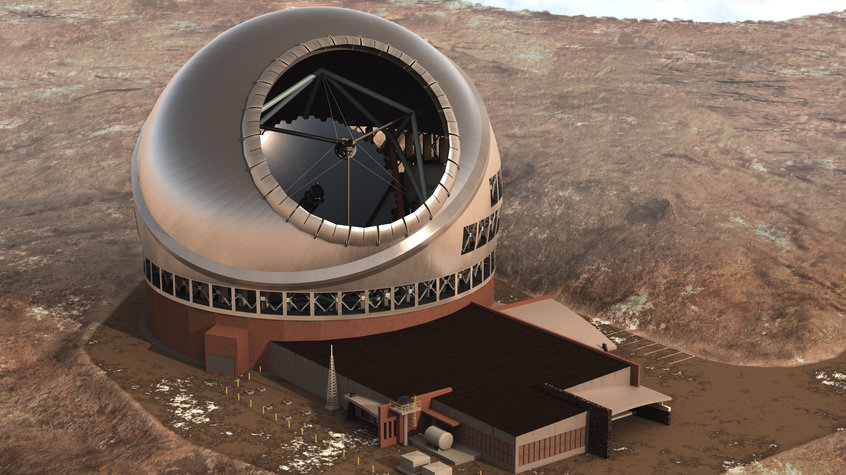 An artist's illustration of the Thirty Metre Telescope (TMT) atop the volcanic peak of Mauna Kea in Hawaii (TMT)
Gordon Squires, TMT's communications director, said: "The ceremony for the TMT, hindered by a small group of protesters for a brief time, took place and all the partners of the Thirty Meter Telescope International Observatory (TIO) are looking forward to proceeding on the production of the TMT as planned."
The telescope itself contains a giant mirror "nearly 100 feet across" which will provide high definition views of "planets orbiting nearby stars and the first stars and galaxies in the distant universe" according to Ed Stone, a TIO executive.
The $1.4bn telescope is being built at 14,000ft on Mauna Kea because the absence of air and light pollution improves conditions for observation.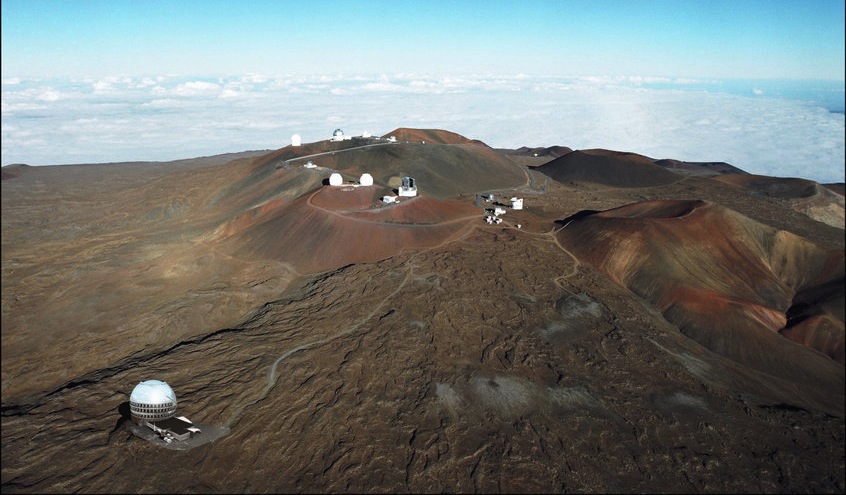 An artist concept illustrating the TMT Observatory at the proposed site on Mauna Kea (TMT)
Henry Yang, the chairman of the TIO board, said: "With profound respect for the culture, environment, and values, and thanks to the people of Hawaii, we appreciate the opportunity to build this revolutionary facility for expanding our understanding of the universe.
"This is a remarkable partnership among institutions in five nations, in co-operation with the University of Hawaii, to achieve a shared, visionary goal."
The telescope's "first light" should come in 2022.