27 June 2013
The Middle Eastern arm of China State Construction Engineering Corporation (CSCEC) has bought a stake in Skai Holdings' $1bn Viceroy hotel on the Palm Jumeirah in Dubai.
It is CSCEC's first investment in a Middle East development.
The regional unit of the Shanghai-listed construction giant has formed a special purpose joint venture with Dubai developer Skai to invest in the 481-room hotel, Ameinfo.com reported.
Earlier this month CSCEC was appointed main contractor on the Viceroy hotel, which is scheduled for completion in the fourth quarter of 2016.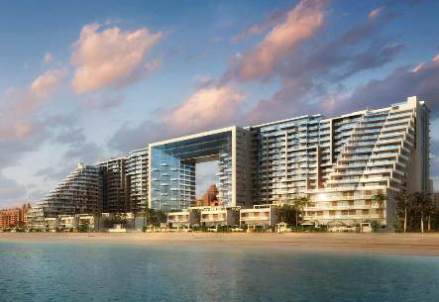 Viceroy hotel on the Palm Jumeirah in Dubai
Details of the finance package were not disclosed.
Skai last month said it would be selling individual rooms in the hotel to investors, who could collect 40% of the room revenue, newspaper The National reported.
"China has witnessed a surge in the number of individuals turning to alternative investments overseas as they look to preserve their wealth in light of its fast-changing economy," said Yu Tao, President and CEO of CSCEC Middle East. "Dubai's strategic location between Asia, Europe and Africa together with its burgeoning real estate sector is set to become a vital area of growth for Chinese investment."