A German-Austrian team has been chosen to work on a major expansion of Vienna's metro network over the next few years.
Wiener Linien, which operates public transport in the Austrian capital, has commissioned German contractor Hochtief Infrastructure Austria, Linz-based Swietelsky and German civil engineer Habau Hoch und Tiefbau to work on two construction packages on the U2 and U5 lines.
The three companies are equal partners in the joint venture. Hochtief said the value of the contract is €242m.
Preparatory works for the extensions have started and construction will probably take six years.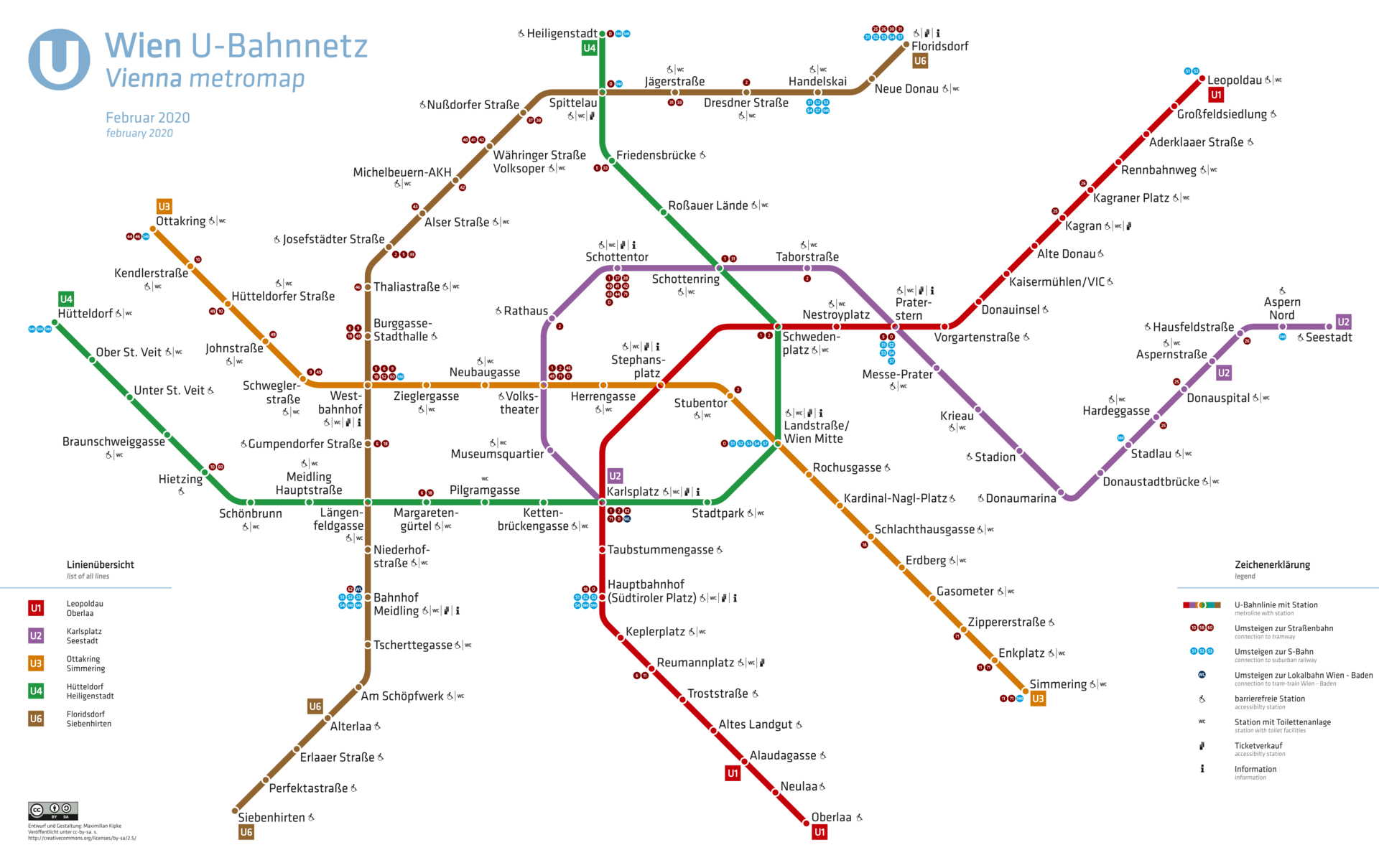 The new U5 line will take over the U2 south of the Rathaus station (HerrMay/CC BY-SA 3.0)
Vienna's U-bahn is made up of five lines: U1, U2, U3, U4 and U6. U2 (the Purple line) covers the city centre and its eastern suburbs and U5 is an as yet unbuilt line that was given the go-ahead in 2014.
Vienna's metro is being expanded in two phases with a total construction cost of €1bn. The first of these began in 2018. The plan is to extend U2 as far as the overground S-bahn station at Matzleinsdorfer Platz in the southwest of the city.
The new U5, which will be Vienna's first fully automated line, will take over some of U2 southern stations, and will extend the line to Neubaugasse, also in the southwest.
Top image: The Vienna U-bahn in action (Tokfo/CC BY-SA 3.0)
Further reading: