27 June 2013
Look out for a new wave of Chinese investment overseas, this time from contractors. The focus of their attention will be infrastructure, and it will hit UK shores first, writes Shourav Lahiri
This week, the Middle Eastern arm of China State Construction Engineering Corporation (CSCEC) announced it was buying a stake in Skai Holdings' $1bn Viceroy hotel on the Palm Jumeirah in Dubai.
Ranked by some as the world's biggest construction company, CSCEC had already been appointed main contractor on the scheme.
Not only is this CSCEC's first investment in a Middle Eastern property development, it's also a rare example of a building contractor becoming an investor.
But it's about to become very common indeed.
Earlier this month in Macao, something highly significant – but largely unreported in the West – happened to the global construction business.
The 4th International Infrastructure Investment and Construction Forum was held with over 25 countries represented, mostly from the developing world.
Headlining the event was a keynote address by a British person: Nick Baird, CEO of the UK government body UK Trade & Investment (UKTI).
Backing him was a delegation of industry heavyweights including Atkins, Arup, Foster & Partners, Mott MacDonald, KPMG, Pinsent Masons and HSBC.
It was the first time the UK had been invited to join the forum, and the offer was extended by what must be one of the largest trade bodies on Earth, the Chinese International Contractors' Association (CHINCA).
Running all through this conference was Chinese contractors' strong interest in going out to international markets as investors – just as CSCEC has now done with Dubai's Viceroy hotel.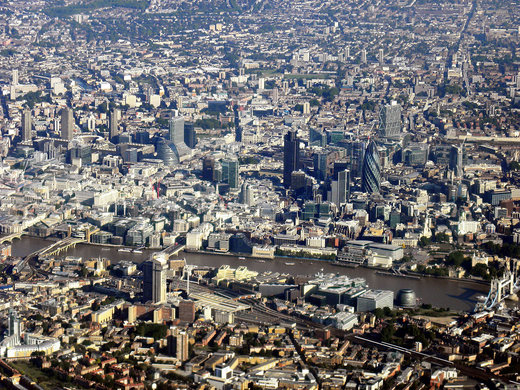 London: the UK government is anxious to secure funding for mega schemes such as the Thames Tideway Tunnel, aka the "Super Sewer" (Kathleen Conklin/Wikimedia)
As UKTI notes, they have great strengths in contracting, but lack experience in international bidding.
Partnerships with UK firms are attractive: the potential is there to open a massive pipeline of projects around the world.
CHINCA's hook-up with the UK, I believe, means the Chinese are now making a proper play, and will use the UK as a pathfinder for their investment and showcase projects in the developing – and developed -Â world.
This is new – contractors taking an equity stake at the table. Of course, the strategy is that once you have an equity stake, an avenue opens for bringing one's contracting arm in for the construction work.
This model will be used for Chinese investment in the UK.
Already this month we've seen Chinese developer ABP announce plans to pump £1 billion into London's Royal Albert Docks to create a commercial district targeting companies from China and Asia.
And developer Dalian Wanda is spending a similar amount on the Nine Elms hotel scheme, also in London.
Such eye-popping announcements were relatively unheard of before last year's purchase of a 9% stake in Thames Water by China's sovereign wealth fund, China Investment Corporation.
Now, in the space of a month, they are becoming commonplace.
But I believe that where Chinese investment will make the biggest difference is in major infrastructure projects, where the UK government is anxious to secure funding for schemes from high speed rail and nuclear power plants to the Thames Tideway Tunnel – aka the "Super Sewer".
In the UK, of course, the model faces big challenges.
First, strict rules on competitive tendering will preclude the sort of contract-by-appointment Chinese contractors are used to in Africa and elsewhere.
Second, there will be public resistance to the importing of Chinese labour when there is domestic labour available in the construction sector.
But everything is negotiable and in the UK, as with everywhere, China's billions will be powerful incentive to come to the table and talk.
A partner with law firm Pinsent Masons, Beijing-based Shourav Lahiri advises Chinese state owned enterprises on infrastructure and energy projects in Africa, Middle East and South East Asia