This is vandalism!– Graffiti on what remains of the Carlton Tavern
Westminster council is to order a developer to rebuild a grade II-listed public house "brick by brick" after it was demolished without permission.
The Carlton Tavern in Kilburn, north London, was built in 1921 and had been in business for 94 years.
Before it was knocked down, Historic England said it was "remarkably well-preserved, externally and internally", and it was awaiting the granting of grade II heritage status.
In January the council threw out a planning application by Tel Aviv-based developer CLTX to demolish the pub and build a block of flats and a new pub in its place. 
On the day of the demolition, pub staff were told to leave the premises to allow an "inventory" to take place. When they returned, they found that bulldozers had reduced their workplace to rubble. 
Councillor Robert Davis, deputy leader of Westminster council, said: "The actions of the owner border on the scandalous and the book should be thrown at them."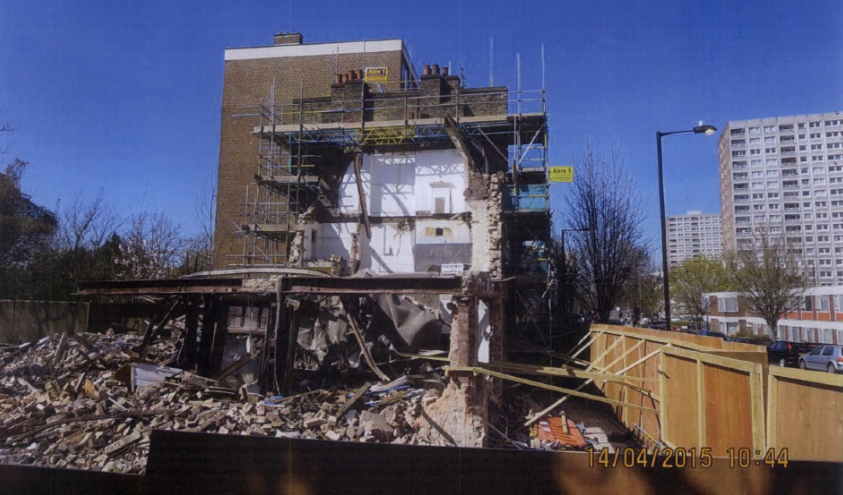 CLTX is appealing the decision. 
Images via Westminster Council