A cylindrical skyscraper has been designed with curved windows and a vertical garden for Tel Aviv in Israel.
The Gran Mediterraneo is anticpated to contain 144 residential apartments, a hotel, bars, restaurants, public gardens, swimming pools, spas, spaces for offices and start-ups and educational and events spaces.
The project will hold an automated public car-park and operate as the first induction charging station for public and shared electric driverless vehicles in the city.
The tower will be covered with plants native to the Mediterranean and the Dead Sea areas.
According to French firm David Tajchman Architects, the Gran Mediterraneo will be made from white concrete and use a spiral effect to break with the usual stacking of horizontal slabs wrapped with mirrored glass. It will be part fo the Unesco-listed White City in Tel Aviv, a collection of 4,000 buildings built in a similar style.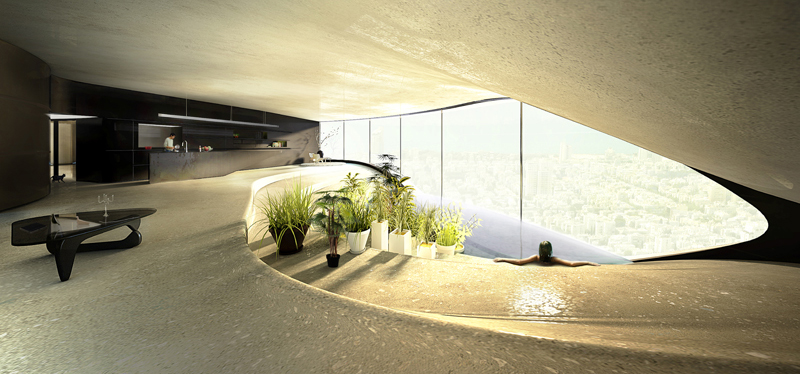 David Tajchman Architects has said they will try and create a public/private partnership to further the project's design development and construction, with an expected completion in year 2020.
Images courtesy of David Tajchman Architects