The Texan city of Dallas is set to build a 10,000-acre urban park designed by Michael Van Valkenburgh Associates (MVVA).
The Trinity River Park, which will be 10 times the size of Central Park in New York, will be made up of 7,000 acres of the Great Trinity Forest, 2,000 acres of space between the Trinity River levees and 1,000 acres of already developed space.
MVVA's design will build on municipal efforts to connect the river with the city. It envisions the space as a "beautiful and naturalistic network of trails, meadows and lakes living in harmony with the river".
Civic spaces, such as playgrounds, fountains, plazas and lawns, will provide a connection between the city and the floodplain, protect programmatic areas from extreme flooding, and bring a sense of identity to the dry side of the city's levees.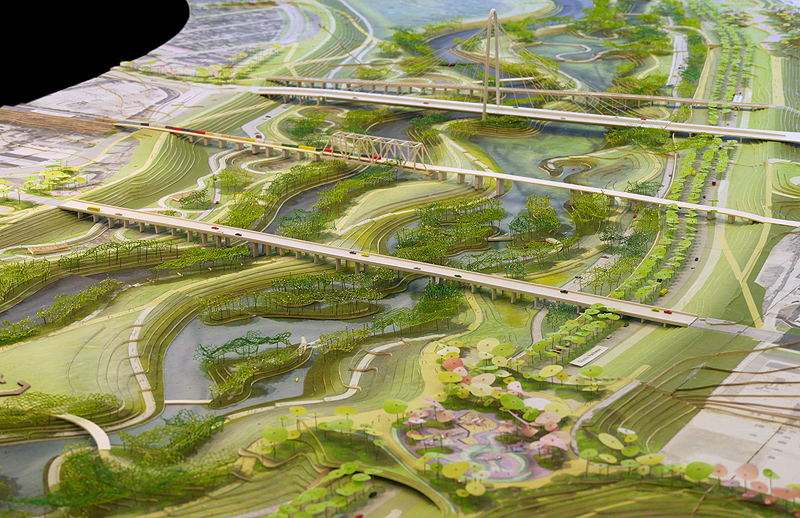 The area between the land and river will aim to "restore the ecological function and natural beauty of the channel and its banks while also reducing the vulnerability of pathways and other important design elements".
The design also aims to protect Dallas from major flood events which have proven catastrophic in recent decades.
MVVA plans to create a park accessible even during 10-year storms, ensuring the adaptability of the space even under extreme circumstances.
The architect will work with government engineers and other specialists to ensure the infrastructural soundness of the floodplain.
Images via Michael Van Valkenburgh Associates