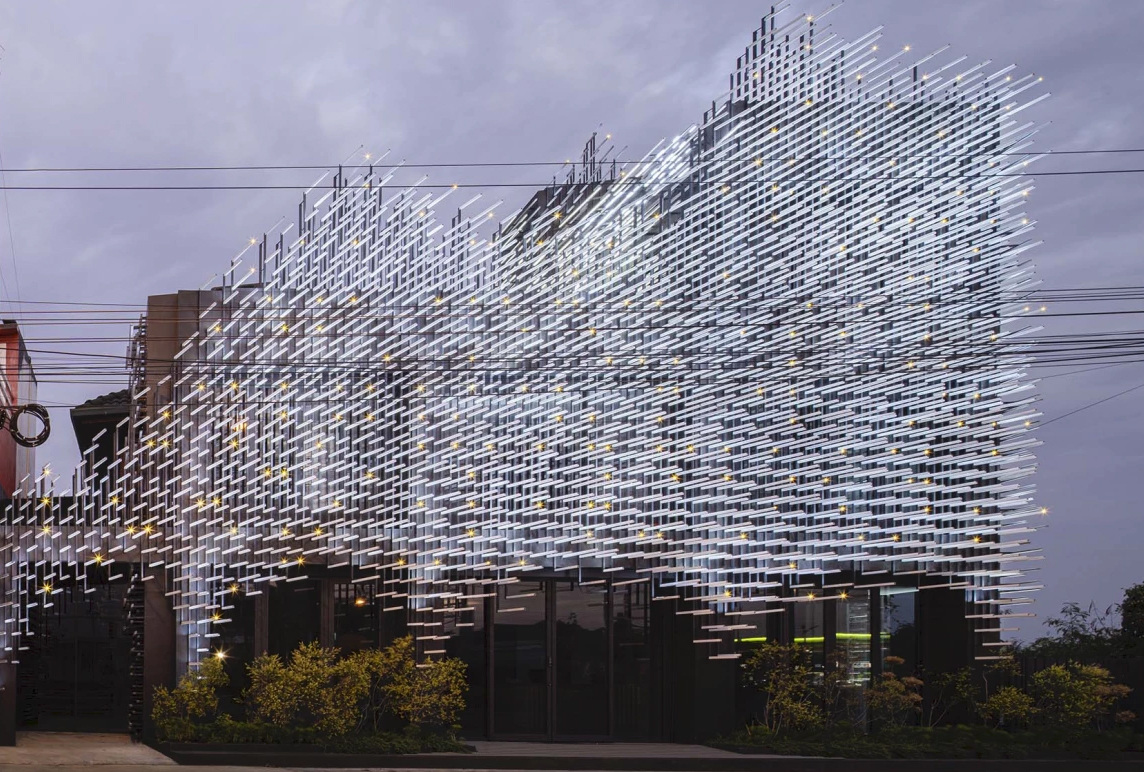 The 400-sq-m building was conceived by Bangkok firm HAS Design and Research for a site on the northern outskirts of the Thai capital.
The aim is to highlight the importance of the metal in Thailand's construction industry, and the importance of Thailand in the history of the metal – it is one of southeast Asia's biggest producers.
The museum is also intended to provide an oasis in the city's unrelenting urban environment.
The aluminium strips continue past the façade to line a tunnel that leads visitors to the exhibition space. The second storey contains an enclosed landscape that is intended to evoke a "floating island".
The aluminium strips and the LEDs are an allusion to dandelion seeds and the fireflies that used to populate the nearby island of Ko Kret. The second storey contains seasonal plants that encourage them to breed.
According to HAS Design, the design process began with the study of Bangkok's ubiquitous aluminium signboards, and then worked out a way to use the metal to link the entire building and create "a new sense of vernacular in Thailand's concrete jungle".